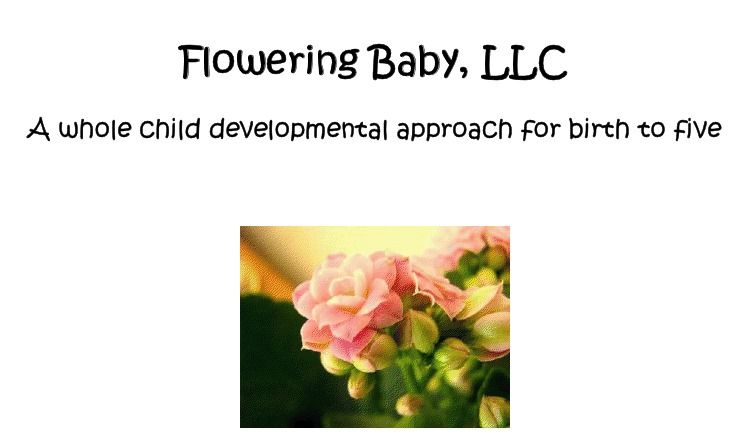 I was recently asked to use and review
Flowering baby
a curriculum designed for children birth - five.
birth-one
one-two
two-three
three-four
four-five
Little J is four so we spent most of our time with the
four-five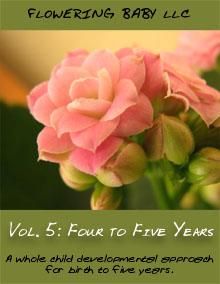 I have not always home schooled in fact my older children attended a preschool at the local elementary school. I struggled a little that Little J wouldn't be going there too. The teachers (both of whom have been there since it opened) are amazing. I was worried that I would feel that he was missing out on all of the fun that they'd had.
However I have been enjoying doing 'preschool' at home.
This program has helped me SO much. For example it dramatically reduced the amount of time that I have had to spend researching and reviewing books. The book list for each monthly and theme are excellent.
I live in a very small town with a very small library, however the librarians do an excellent job of ordering books or suggesting alternatives. However I was able to find most of these books in my local library system.
For those books I just can't get I normally turn to Amazon. My husband agrees that one or two trips to the larger city library that we are allowed to be members of is normally the same cost of buying a book from Amazon.
So this is how the program works...
The 4-5 age group is divided into two sections. The section covers daily learning Little J and I worked through the January suggested material. Some of the topics covered in this program are; ABC's, Math, Health, Spanish, and Physical Fitness. But is also covers things like how to dress for cold weather, being kind to animals and lots more.
Everyday the activities are linked to books that help teach the concepts.
We read ALL the books suggested. One of his favorites was...
(picture from
wikipedia
)
Little J loves blueberries. I wish I could have taken him out to pick some - but we made do with the local store. We made blueberry pancakes and blueberry muffins but Little J preferred just straight blueberries.
Our favorite activity by far has been acting out the story of the 'Three Billy Goats Gruff'. Boo joined in for this one. It was hilarious. Little J found 3 dinosaurs and a frog.
The dinosaurs played the parts of the goats and the frog played the troll. They did it over and over again.
When Daddy got home from work they acted out the story. Little J played the 'big' billy goat gruff and made Jam be the middle size one. Of course Daddy played the troll and tried to eat them as they crossed the
bridge
carpet in the living room.
After this Little J drew a picture using his white board and then told me the story.
The program also suggests that you work on writing practice. Little J likes to use his white board for this too.
Little J has
Amblyopia
so we were able to use this activity with his patch that adheres to his glasses and it doubled as eye therapy.
The program progresses from working on the alphabet and numbers to writing whole words. This has helped Little J a lot and he has started asking 'how do you spell'. Which is fun. He hasn't master the concept of a sentence yet so sometimes he says "How do you spell...What do you do with the drunken sailor, make them walk the plank". He thinks the answer will be a quick 'ABC' etc. However he does fully understands the concept of writing and his favorite car trip accessories are his ever constant notebook and pencil.
Little J has been able to recognize his alphabet for a long time. However this program really helped us focus a little more and we got the alphabet song down.
If you read through the days suggestions you can actually spread the ideas throughout the day. This makes it not as overwhelming and less 'school like'. For example learning your phone number, talking about 911, and looking for colors are all things that can't be done just once and then forgotten about. This program has helped me be more aware of paying attention to those teaching moments throughout the day and to use them to our advantage.
There are even suggestions to help you learn more about holidays. For example we are following her suggestions to study about President's day this weekend. If you click on this link you can see an example of a month of ideas
here
I also looked at the other years. The
birth - one
program looks like something I would have definitely used with my children. I love that she gives music suggestions to play. This is something I always did when my children were small and have been reminded to do more often since using this program.Each month
I think this is an excellent program. Some of the books were a little hard to find however the does say to substitute a book for one that you can find or even with a particular favorite book if you prefer. We are definitely going to continue using this program. What I like the best is that Little J doesn't even know we are following a program. All he knows is that we are reading great books, learning Spanish, and lots of other great things and that is fine with me.
Flowering baby is very reasonably priced. The first three years are $30.00 each and the last year two years (3-4 and 4-5) are $38.00. The program can also be bought as a complete set (all five years) for $132.00. Go
here
to learn more about how to purchase.
If you are interested in purchasing this curriculum the vendor has offered a
10% discount
. Just enter
BLOG10
at checkout.
Disclaimer: I received a free copy of this product through the Schoolhouse Review Crew in exchange for my honest review. I was not required to write a positive review nor was I compensated in any other way. All opinions I have expressed are my own or those of my family. I am disclosing this in accordance with the FTC Regulations.