Since I have started this linky of blogging through the alphabet I end up thinking about the next letter all week. This week I was still hadn't thought of anything I wanted to write about until Saturday afternoon. Little J has a 'Superhero' 25 piece puzzle that he got for Christmas. We have worked on it together quite often however he has never completed it on his own.
Anyway Saturday he decided that he wanted to complete it all by himself. This was quite an experience to watch. When he first started he was VERY grumpy. He couldn't figure out how the pieces stayed together. mainly because he wanted to pick it up and show me whenever he attached any pieces. Finally I told him if he wanted to complete the puzzle he would have to keep his temper, not get grumpy and relax. I told him that if he wanted me to see how he was progressing he just needed to ask and I would come and look. After that he calmed down and said that he wanted it to be a surprise and he would tell me when he was done.
So I waited... OK so I am not very patient, I went over once to have a look how he was doing. He was SO busy and engrossed he didn't even see me. I snapped a quick picture and left.
Two and a half hours later...yes you read that right. Two and a half hours later he called me over and...
He was SO proud of himself and I was proud of his determination and dedication. He now wants MORE puzzles.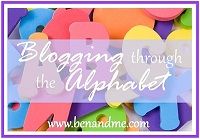 ©2011-2013 Chickensbunniesandhomeschool. All rights reserved. All text, photographs, artwork, and other content may not be reproduced or transmitted in any form without the written consent of the author Chickensbunniesandhomeschool.blogspot.com