Leadership is a skill that is very important to our family. During our lives my husband and I have had a lot of experience being leaders and also being led by others. Some people seem to develop this skill naturally, some work on it and achieve it, and some I am afraid never seem to be able to gain the skills to lead people effectively.
We received a selection of items to help us use this program.
The following products are for children 5-12.
U.N.I.Q.U.E Kids: Growing My Leadership book
priced at $18.95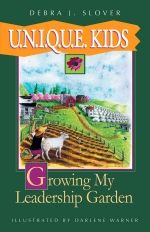 U.N.I.Q.U.E Kids MP3 Audiobook Download
priced at $8.95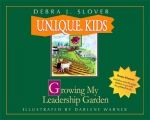 U.N.I.Q.U.E Kinds Activity Guide Journal download
priced at $8.95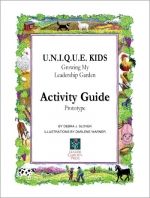 These products are suitable for high school students or adults.
UNIQUE Grow the Leader Within book
priced at $18.95
UNIQUE Grow the Leader Within Book Mp3 Download
priced at $14.95
The Leadership Garden Guidebook
priced at $18.95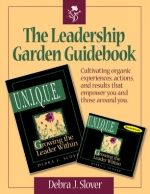 These products can also be bought at a discount by purchasing
Tool Kit bundles
.
Leadership Garden Legacy is offering the TOS Community a "Spring Special Discount" of 20% on all our Empowerment Tools. This is in addition to our already discounted Tool Kit bundle
The first thing that I had to do was download all of the Mp3 files for the book
UNIQUE Kids Growing My leadership Garden
. The very next day we were heading out on a field trip to the zoo. It's a hour each way so I thought it would be a good idea to listen the audio version of the book. My daughter Boo (10 years) was sat in the front next too me and she had asked if she could take the book with us as well so she could follow along.
From the website
' We created the fable of the lost sheep, Hugh, to convey the eight principles and practices for thriving leadership and the Leadership Garden Legacy vision.'
In the story the main character Hugh turns up in a garden and meets a gardener named Leda. She tells him about the leadership garden and talks to him about courage. Eventually after a long conversation Hugh ends up going on a tour of this garden. His tour is given by a Border collie named Annabelle who is the tour guide she takes Hugh to meet the other animals and learn the U.N.I.Q.U.E (Understanding, Nurthuring, Intentive, Quality, Unstoppable, Expression).
These are the areas visited with the descriptions from
The Leadership Garden Legacy
website.
U

nderstanding Field to learn how to balance and blend your four leader behaviors (visualize, organize, harmonize, and energize) and the survival and thriving behavioral tendencies of each

N

urturing Meadow to learn the six leader-friendly gardening practices of being nonjudgmental, not enabling harmful behaviors, the power of empathy, and the importance of pruning gossip, eliminating blame, and eradicating victimization

I

nventive Roost to formulate your unique purpose and aim

Q

uality Yard to learn the attributes necessary for thriving leadership

U

nstoppable Pasture to remove the barriers to your goals and dreams and what it takes to commit to a thriving future

E

xpression Pen to learn the art of communication and give voice to your leadership greatness within
The only problem we encountered while listening to the MP3 was that there was no real breaks in the material. So when I paused the MP3 to discuss the questions at the end of each chapter it was easy to lose our place. In the end every time we stopped to discuss anything my daughter would look at the time count on the MP3 so we could find it again she wrote this in pencil in our book so as we reviewed the material later it was easier to find each chapter break.
My children are 4, 10, and 12 they fit perfectly into the age range for this book however my children didn't really like it. The Lexile Measure for the book when a child reads alone is 680L.
My twelve year old thought it was too young for him. When I suggested he may want to read it he just said "No, thanks". My 10 year old is a little more compliant and was willing to listen and discuss the book with me. After when I asked her opinion about the book she told me that she thought is was very babyish. To be honest the book wasn't what I expected and I don't agree with some of the concepts from the book.
"On the farm we don't believe in bad people or animals. All people and animals are programmed by nature to survive."
Although I agree that there is a food chain and animals have to kill and eat other animals. I don't agree that you can use this same description for humans, I think that sometimes people are bad and commit sin and make mistakes. I don't agree that we are programmed to do bad things by nature to survive.
However I did agree with others for example...
"Prune Gossip - Saying unkind things about someone when they are not around hurts both your Leadership Gardens. You also lose your personal power and trust with others"
I do agree that gossip of any kind is harmful to us and the person we are gossiping about.
As a family we did have some good discussions about the concepts in the book and we worked through some of the workbook printable worksheets. They led to discussions of why we agreed with a principal (like gossip) or disagreed with based on our religious understanding.
I read the adult book
UNIQUE Growing the Leader Within
in one evening. To be honest I wasn't sure what I was supposed to learn from the content. The author Debra J Slover talked about some bad situations that she has experienced in her life. She talks about how she personally overcame them and refers to the story about Hugh the Lamb throughout the book, comparing each situation with a area in the garden.
I didn't really feel that I learned anything to help me become a better leader. I felt like I was reading someone's life story rather than a self help book. There were a lot of concepts that I didn't really sit well with me. I found myself thinking 'hum... no I don't agree with that."
Unfortunately this series was not a good fit for our family.
Check out how others used this material
here
or click the link below.


©2011-2013 Chickensbunniesandhomeschool. All rights reserved. All text, photographs, artwork, and other content may not be reproduced or transmitted in any form without the written consent of the author Chickensbunniesandhomeschool.blogspot.com