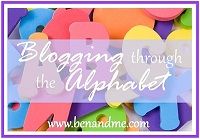 Last week my friend from
Sagecroft Farms
came over. We meet together most weeks to work on science with our children. You can see some of our adventures
here
.
She has been busy making Jam (YUMMY) and brought me some to try.
It was divine, my husband spread some on a pork roast before we baked it in the oven and I can't describe how Delicious it was. (Both because of the Jam and because I didn't have to cook the meal). The only draw back is that the Jam was opened before I could get a cute picture. Jam (yes that's his nickname) finished it off in a cheese sandwich and he LOVED it! My friend said it is awesome spread on top of cream cheese on a toasted bagel. However it was ALL GONE (thanks to Jam and his sandwiches) before I could try it.
My friend has LOADS of different kinds of Jam that she makes on her farm. She will be selling a lot of it at Parkville Farmer's Market near Kansas City this summer. If you live close by you should definitely pick some up!
Check out her Facebook page
here
and keep up to date with the adventures of this jam making, livestock raising, egg collecting, homeschooling Mom! If you ask her nicely she may even mail you some.
Here is a couple of pictures from her page to get you in the farming mood.
Now I just need some more jam...
Check out what others are saying about the letter J
here
.
©2011-2013 Chickensbunniesandhomeschool. All rights reserved. All text, photographs, artwork, and other content may not be reproduced or transmitted in any form without the written consent of the author Chickensbunniesandhomeschool.blogspot.com