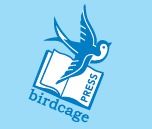 We LOVE games. Card games are a favorite because they so easy to store and play. We were given the amazing opportunity to review a card game from the company
Birdcage Press.
We reviewed
Go Fish for Impressionists Artists
.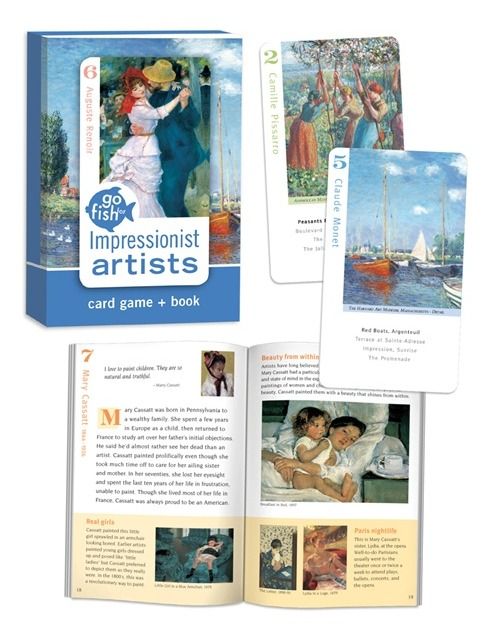 Birdcage Press
was created by Wenda O'Reilly began making games with her children. They made them up together pairing their favorite card games with periods in art and history. A book was also made to go with each game and her children acted as editors. In 2000 the games started to be published and since that time they have received several awards for excellence. They are sold in the shops of many world famous museums. You can also purchase them
here
.
My children loved this game. We played Go-Fish the most and had a great time. Grandma even joined in during a visit (missed the camera opportunity on that one).
This game consists of 36 playing cards, and a 28 page booklet.
It includes work from 8 Impressionist Artists;
Edouard Manet
Camille Pissarro
Edgar Degas
Berthe Morisot
Clause Monet
Auguste Renoir
Mary Cassatt
Gustave Caillebotte
The little books talk about each artist and also gives information about Impressionism generally. I loved the quote included from Claude Monet "I would love to paint the way a bird sings" and Auguste Renoir "For me a painting should be joyous and pretty - yes, pretty. There are enough annoying things in life without creating new ones.
The game suggestions for these cards are; Go Fish for Art, Masterpiece Memory, and Art Pairs. We played all three, but Go Fish was by far the favorite. The rules suggest 2-3 players however when Grandma was visiting we played with 4.5 players (I count Little J and .5 since he bounced around on everyone's team).
Some of the skills that can be attained by playing this game are;
• Memory
• Concentration
• Visual processing
• Strategic thinking
• Art appreciation
The game is suggested for ages 7 and up. I definitely think a child would need to be reading at a reasonable level to get the most out of it as the pictures are not paired identically they are paired in painting from each artist.
The only negative thing I have to say about this game is that I wish the Artist names came with advice on how to pronounce them, my children had a few laughs while trying to say their names for the first few times. (I am not convinced that we are saying them correctly even now).
Go Fish for Impressionist Artists
sells for $11.95 and I feel it is worth every penny. I have been trying to cover 'Art Appreciation' and this is a stress free way to do it that your kids will enjoy (at least mine do) without moaning.
Check out all the other games offered by
Birdcage Press
that were reviewed by my other crew members by clicking on the link below.


©2011-2013 Chickensbunniesandhomeschool. All rights reserved. All text, photographs, artwork, and other content may not be reproduced or transmitted in any form without the written consent of the author Chickensbunniesandhomeschool.blogspot.com