I can't understand why we are always late for things (unless my husband is with us.)
Last night at dinner I reminded my kids about today's schedule. I was quite specific...
We need to leave at 9:45.
We have to be at piano lessons by...
Your brother has reading time
at...
So please make sure you are ready to leave by...
I do work from home in the morning and so sometimes when we are in a hurry I do give them quite a lot of responsibility but they are twelve and ten, and they know how to read the clock.
So at 9:30am I walked upstairs and Jam said "I'm just starting my Khan Academy" and Boo said "I am just starting my A+ Tutorsoft.
I am really on this whole 'no shouting' kick but really... I could have lost it.
Instead all I said was...You have fifteen minutes to be in the car, dressed, with the library bag, and piano books. I then calmly walked into my room to get ready.
So we didn't make it to the car by 9:45 and we were ten minutes late (thank goodness for understanding piano teaches) and we were only ten minutes late for the library reading time (their clock is obviously running slow).
How do you all do it...or am I the only one whose kids can't seem to rush (unless we are going to the Amusement park, Zoo, or Grandma's house).
Any advice to train my kids - without the shouting would be appreciated.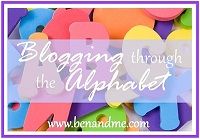 ©2011-2013 Chickensbunniesandhomeschool. All rights reserved. All text, photographs, artwork, and other content may not be reproduced or transmitted in any form without the written consent of the author Chickensbunniesandhomeschool.blogspot.com