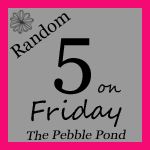 WE SOLD OUR HOUSE TODAY.
Now we just need to move out.
Today's Random five is focusing on Boo my ten year old.
1. Boo was prayed for in a very specific way. After Heather's death I desperately wanted another girl. Not to take her place, no one could ever do that. However I wanted a little girl with dark hair, dark eyes, so when I looked in her eyes I would see her for her own person, not a reflection of Heather.
2. As Boo grew she was given her nick-name by Jam. He thought she looked like the little girl from Monsters Inc and called her Boo. It stuck...
3. Boo and her cousin were born 8 weeks apart. They have ALWAYS been best friends.
Pippi Longstocking and the Queen of Hearts
4. Boo loves music, she has been playing the piano since she was five and is getting really good. We have crossed the barrier between childish songs and music. I love to sit and listen to her play. Sometimes she gets to play on Sunday, in primary opening exercises.
5. Boo loves to draw too.
Boo is definitely a blessing and a comfort to me. She is a wonderful big sister and tries so hard to be helpful and hardworking.
Check out what others are sharing
here
.
©2011-2013 Chickensbunniesandhomeschool. All rights reserved. All text, photographs, artwork, and other content may not be reproduced or transmitted in any form without the written consent of the author Chickensbunniesandhomeschool.blogspot.com