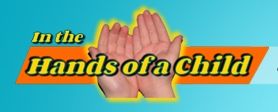 Jam loves history, especially American History. We have also been using some lapbook products from Hands of a Child. So when we were asked if we wanted to try a NotePack I was very interested.
Jam loved the NotePack for Battle of the Alamo from Hands of a Child.
We have done a lot of Lap books before so I was very interested in the NotePacks and the fact that they were for an older age group. This NotePack is designed for grades 7-12.
Jam actually worked on this all by himself. The

pack includes a 6-day Planning Guide, Related Reading List, 16 Hands-On Activities, a 9-page Research Guide, and an Answer Key. Jam loved it, and commented that he did prefer it over the regular Lap books we have done before. It was a case of "I think I am too old for all the cutting and pasting."
Jam already knew quite a lot about the Alamo as he is a history buff and seems to remember anything historical he reads. However in this pack it covers
the events leading up to the battle, the history of the San Antonio de Valero Mission, the Texas Revolution, the events and timeline of the siege of the Alamo, Texians who fought at the Alamo, and the aftermath. What 12 year old boy would find all of that boring...not this one.
I printed all the information, including the resource sheets and the six day planner and put them in a folder. I gave them to Jam and gave him a deadline. Everything else was up to him. I figured this was one assignment that I could completely give him control over.
He did a great job and is really proud of his folder. They have download a sample of the NotePack here
While I am writing this Hands of a Child has this NotePack on sale for $5.00 the regular price is $12.00.
©2011-2013 Chickensbunniesandhomeschool. All rights reserved. All text, photographs, artwork, and other content may not be reproduced or transmitted in any form without the written consent of the author Chickensbunniesandhomeschool.blogspot.com