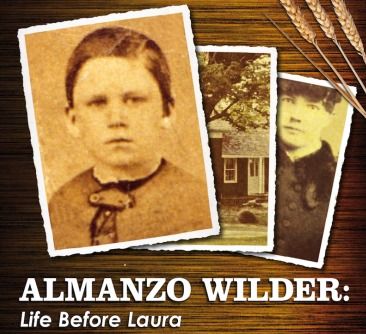 We love 'The Little House on the Prairie' Boo has read ALL the books. I have read all the books, plus I think I have watched every episode of the TV series. I remember being a little jealous that my baby sister had a complete set of the dolls. Jam however has not had the same enthusiasm for the whole series however, he was willing to read 'Farmer Boy' which he loved.
We had the opportunity to review a DVD from
Legacy Documentaries
called
Almanzo Wilder: Life Before Laura
When I told the kids we had the opportunity to watch the DVD
Almanzo Wilder: Life Before Laura
DVD they were very excited. However when it started they were a little disappointed for just a few seconds. They thought we were going to be watching a movie. However after the first few seconds they completely recovered from it. This documentary is very well presented, my kids loved that the documentary is filmed on the farmstead described in the 'Farmer Boy' book.
This DVD is full of history and stories from the book. It brings out some of the most important lessons that Almanzo was taught from his father.
I love that the ethics of hard work, honesty, and responsibility are focused on, as well as the importance of the family.
Jam loved the story about Mr Thompson's pocket book. Boo's favorite was the story about the blacking ink splattering on the parlor wall. (You will have to watch the DVD or read the book for more details.)
Having already visited Mansfield Missouri, we definitely have a new vacation destination on our list.The Wilder Homestead, located in northern New York State, has been restored and is said to offer a insight to Almanzo's youth and American farm life in the mid-1800s. This looks like a really fun field trip... I wish we lived a little closer.
Watching this DVD and having Dean Butler (The
real
Almanzo from the TV show) talk about Almanzo's life has given me a huge desire to watch the original 'The Little House on the Prairie' TV series all over again. I have also realized I am hungry...I think maybe some Apple Pie.
Others watched and reviewed the
Little House on the Prairie; The Legacy of Laura Ingalls Wilder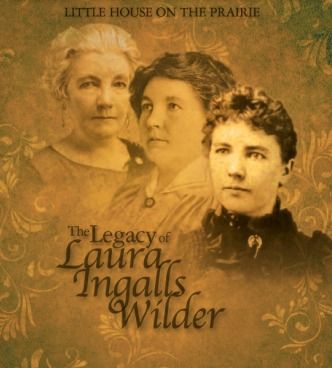 Check out what others on the Schoolhouse Review Crew thought by clicking on the link below.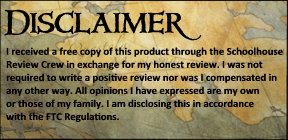 ©2011-2013 Chickensbunniesandhomeschool. All rights reserved. All text, photographs, artwork, and other content may not be reproduced or transmitted in any form without the written consent of the author Chickensbunniesandhomeschool.blogspot.com