Little J was recently given the opportunity to review a brilliant online reading program called
Reading Kingdom
.
Reading Kingdom is a fun easy, to use reading program suitable for ages 4-10 to help them learn to read to a third grade level. The program uses
Dr. Marion Blank's patented "6-SIM" Six Skill Integrated Method that teaches all the reading and writing skills in an integrated fashion so that they complement and reinforce each other while fostering comprehension at every level.
The program is designed for children to use with very limited assistance. Little J loved that from the very first day he could use this program by himself.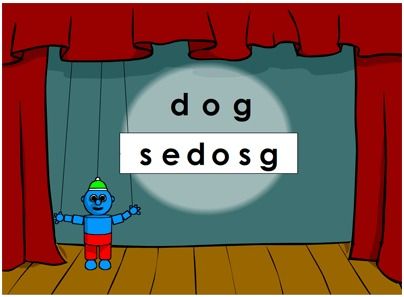 While using the program Little J had the choice of using the online click and point keyboard or the actual keyboard on my laptop. We tried it both ways but Little J preferred the real keyboard. There is also an option to increase the time allowed for the child to answer. We had to do this for Little J because although he knew the letter he wanted, sometimes the program told him he answered incorrectly because of how long it took him to locate it on the keyboard and press the key. Once I increased the time it really increased his confidence.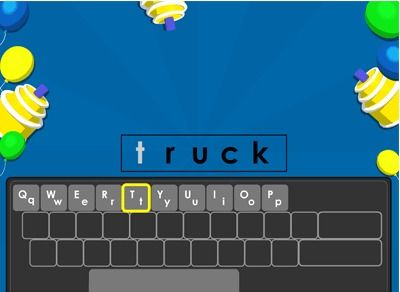 When you sign up for Reading Kingdom there is a series of evaluation games (I call them that because that is what Little J referred to them as). After the initial evaluation the program determines the starting level of the child. It is really important during the program to not offer help to the child (unless it is technical in nature) because the program gets progressively harder based on the answers of the child, Therefore they need to be able to succeed at their own pace, however fast or slow that may be.
Little J has done really well with this program. He has completed 18% of the program. Considering he is 4 and only been working a few weeks I think that's great. Little J has been following the recommend 3-4 days a week schedule, although sometimes he doesn't want to play it (he is 4 after all) most of the time he does willingly.
When you sign up for the Reading Kingdom, you receive a free 30 day trial. After that, subscriptions to Reading Kingdom are $19.99/month (with no monthly minimum), or $199.99 per year (20% off). Additional children in your account get 50% off ($9.99/month or $99.99/year). You can cancel your subscriptions at any time.
I love it when companies offer a free trial it shows that they really believe in their program.
We have enjoyed this program. I love the fact that Little J has so much control over it. All I do is sign him on. He has even figured out how to pause the program for a few minutes if he needs to have a quick break.
We will continue to use Reading Kingdom. However, Little J does spend quite a while on the computer because of his
Amblyopia therapy so I will have to make sure I balance his on and off screen time. All in all this program gets a thumbs up from both of us.
This program can be used by parents and teachers alike find out more by checking out the
Homeschooling page
or the
Teachers page
.
Don't just read what I have to say...read the reviews available on the link below and find out what others thought about this program.


©2011-2013 Chickensbunniesandhomeschool. All rights reserved. All text, photographs, artwork, and other content may not be reproduced or transmitted in any form without the written consent of the author Chickensbunniesandhomeschool.blogspot.com