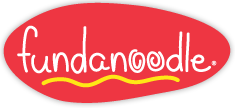 Little J loves coloring and activity sheets. I love activities that help him learn - without him realizing he is. That's just what we found in the
Fundanoodle
books. I was so excited to get this review and so was Little J. You can tell by his face how excited he is with his creation. These books have been used daily by Little J and his tracing shapes has really improved. He has gained a lot more control over his pencil.
We received two different books;
I can do Math Level 2
$5.99 ( Age 4-5 Pre K - K)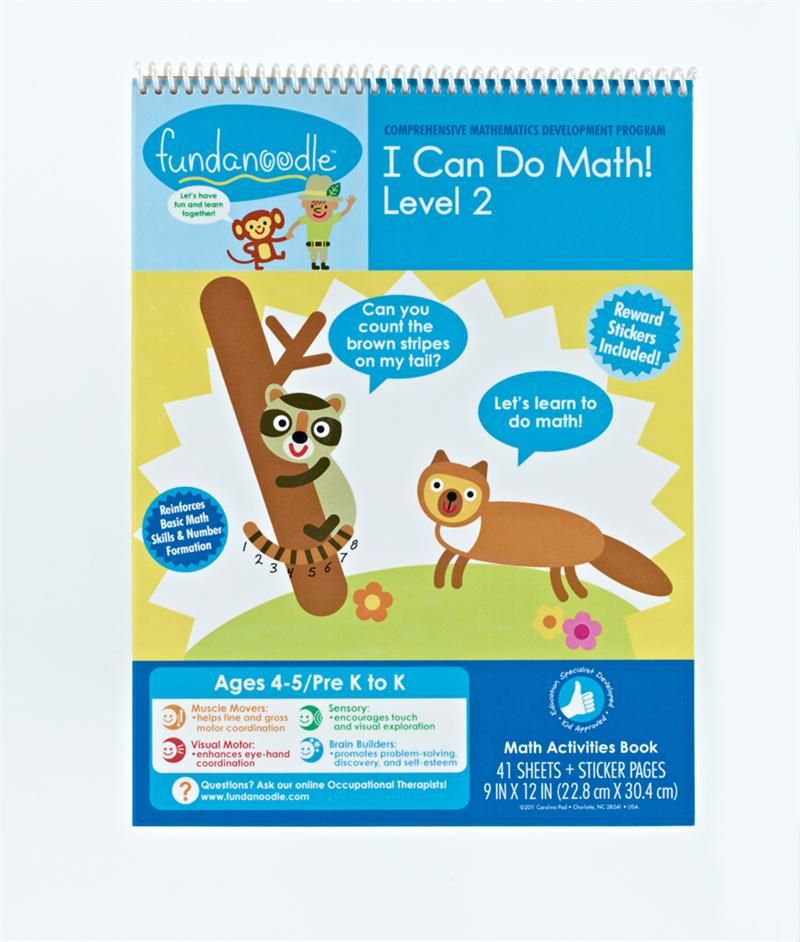 Out of the two books this was Little J's least favorite, we still had fun with it though. I like the way that it helps reinforce counting, numbers, and writing. It also covers concepts like less than/greater than and sets.
Some of the examples of his handwriting. A lot of the time the level of concentration makes a HUGE difference with the outcome. We find '5' particularly hard.
Little J liked what he called the 'fun pages' better. I liked that these pages were mixed throughout the book.
Little J's favorite thing was the sticker that he got to find at the end of each page. Each sticker is unique and so he had to search for the correct one. I loved that it wasn't just a random sticker and it mattered which one he used.
Max and Alphie's Adventures Level 2
$5.99 ( Age 4-5 Pre K - K)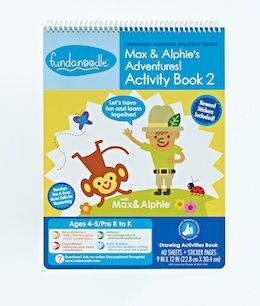 This was Little J's favorite book. He loved the mazes, coloring and dot to dot puzzles. He didn't even realize that he was counting while he did it. He loved drawing the shapes as well.
I was really impressed with the simple 'spot the difference' pages (in the Max and Alphie's Adventures Activity book 2). Little J was able to find all of the differences himself. It took a little concentration but it made him feel very successful afterwards. He even showed it to Daddy when he came home. The simple pictures and concepts are enough to get his attention with out appearing too babyish.
I think these books were perfect for the recommended age of Pre K - K Little J is four and these pages are perfect for him. He can work through them on his own, sometimes without reading the instructions and he still completes the page correctly.
By the time I have written this review Little J has completed the activity book and has about 2 or 3 pages left in the Math Level 2 book. He has sat and done multiple pages a day. He really enjoys them and will do multiple pages at a time. Now the activity book has been completed he is more than willing to work on the Math Level 2 book. I think his reluctance was more of a preference between the two books.
The crew was offered lots of different books to review so check out what others thought by clicking on the link below. I have been reading them and I now have a long wish list!


©2011-2013 Chickensbunniesandhomeschool. All rights reserved. All text, photographs, artwork, and other content may not be reproduced or transmitted in any form without the written consent of the author Chickensbunniesandhomeschool.blogspot.com