Tuesdays are busy for us, well busier than normal that is...
We recently moved about an hour from our old house. We had lived there for thirteen years. In fact the longest I have ever lived anywhere. The longest my husband has lived anywhere...well since he became my husband.
Anyway, about 5 years ago I convinced a family friend that she 'had' to give my children piano lessons. She agreed and my children have been blessed by her ever since. They are in the 'I love to listen to them play stage'. We survived the 'Twinkle Twinkle Little Star' stage I am glad to say.
The goal I have always had for them is to be able to play our church hymns. Their teacher shares this vision. So because of this we drive an hour every two weeks for their piano lesson. This takes a huge chunk of our day. We make the most of the journey as we stop at another friends house to have a science class on the way home.
Despite this we still have two hours of driving that I like to make the most of. I make the most of this time by listening to audio books.
The reason we turn to audio books while driving is that we can have great discussions and feel that we are sharing experiences. On the odd time someone brings a book that they are reading it gets a little awkward. My twelve year old Jam feels that he can request TOTAL SILENCE in the car. Which for those those of you with more than one child knows will NEVER happen. Audio Books solved this problem, most of the time the kids are quiet. Little J often falls asleep - which again is OK.
The book we are listening too at the moment goes along with our study of the Egyptians "
The Cat of Bubates
by Henty" which we found as a free download
here
from
LibriVox
.
We also live an hour from the Zoo, an hour from Grandma and Grandpa's house, and 75 minutes from my sisters, and 75 minutes from my brother (opposite direction) so you can see we spend quite a bit of time in the car.
We have listened to a lot of stories and books this way. A few of our all time favorites are
Lamb's Shakespeare
I remember when I took the children to pick up 'Grandpa' from the airport we listened to a couple of the Lamb's Shakespeare stories on the drive up. It was about a 90 minute drive however the kids loved the stories. The 90 minute return journey was filled up by the kids telling Grandpa about the stories - he was very impressed that the kids understood the plots and remembered the characters.
The only time we sometimes stray from our audio book is when Dad is with us in the car. Then the kids love it if Dad reads to us. (I can't when Dad is driving because it makes me feel REALLY sick) However on long journeys (Like the 24 hour drive to Boston or 19 hours to Florida) Dad's voice gives in and we switch to audio.
When we are not listening to audio books and some school work just needs to be done, the kids pack their bags with their assignments and we hit the road. Math, and Science, Literature, History, and Art have all been done in our car. We also learn songs together and Little J learned the 'Pledge of Allegiance" in two days while driving in the car.
One of the best ways however I have found to sneak in learning is just to do the simple things, ask them about the subjects they are reading, get them to help with the chores, cook dinner. Jam has learned a lot this weekend helping his Dad build shelves. My husband gave one of the best living math lessons. Jam measured, and remeasured, cut, screwed and designed using math - and I don't think he even realized it.
Check out how others sneak school into busy days by clicking
here
.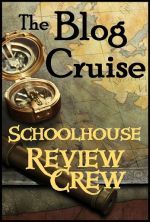 ©2011-2013 Chickensbunniesandhomeschool. All rights reserved. All text, photographs, artwork, and other content may not be reproduced or transmitted in any form without the written consent of the author Chickensbunniesandhomeschool.blogspot.com