After having four children you get to realize that everyone has their own unique personality. For example my oldest daughter was the child who could eat Cheetos without getting covered in cheese powder. I would sit in church and (yes I will admit it) judge a little the other women with young children and think, they really should teach their children to behave. I know I know...I had a wake up call when my son was born, I realized it was her personality and nothing to do with my mothering skills. So when I was given the opportunity to review
Online Personality Style Report
from
People Keys
. I thought it sounded really interesting.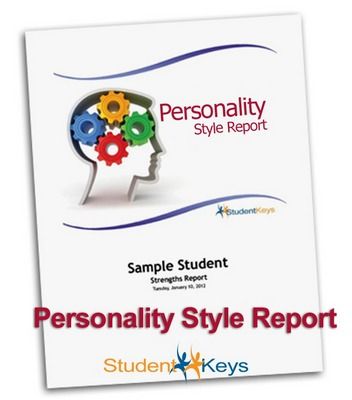 We received the online version of the report. After reading what is said on the website
'
Discover who you are, what motivates you, how you communicate and what your strengths and limitations are'.
I decided to get Jam to complete the survey. His is nearly 13 and I thought it would be the most relevant to him.
I was worried that I would influence Jam's answers so I decided to let him take it completely by himself. I didn't want him to choose the answers he 'thought' I would want.
It was 15 questions and it took Jam about thirty minutes and he didn't have any problems completely the survey. When we finished we clicked on a link to download our report. At first we received a report that left me completely confused. However before I could contact the company I received an email that contained a report that was a lot simpler to understand. They mentioned in the email that I was sent the wrong report originally.
Before I go into the report check out the video below...
OK so now you know a little more about the report. I will let you know about Jam's report.
I decided that it would be easier to read (and refer to later) if I printed it out. It was 17 pages long, so as you can see from the above picture I decided to print in black and white.
The company describes personality styles as the language of "observable" behavior. The primary style tells a lot about how we are motivated, what environment we prefer, our fears, how we like to communicate and how we like others to communicate to us.
They use the DISC system to analyze behavior.
D = Drive (Challenges)
I = Influencing (Relationships)
S = Steadiness (Consistency)
C = Compliance(Constraints)
Jam's personality style was identified by the name as "Advisor". After reading the description given of this personality it really fits him perfectly. Some of the highlights are;
Personable, Understanding, Caring, Dependable, Good listener, Patient, Broad Friendships. It also mentions that this style looks for the good in others which is SO true. He also can be a little indirect when approaching people - sometimes it takes away for him to express 'exactly' what he wants.
The report mentioned one of the areas for improvement was to 'develop a sense of urgency' this made Jam and I laugh a little. One of the problems we used to have when he was in 2nd grade in public school was the timed math drills. Jam just couldn't do them fast - he just didn't see the need to rush. That was until he got an 'F' because he didn't get enough questions completed in the allotted time. That was enough to kick him into gear and he scored an 'A' on the next test. This proved what we already knew...he doesn't like to be rushed.
We have learned a lot about Jam from the report and also confirmed a lot that we already knew.
All in all this report seemed pretty accurate and helpful. This
Personality Style Report
costs $12.00 for one person and gets cheaper the more that you purchase.
Check out the other Crew reviews
here
as there were lots of other products available.


©2011-2013 Chickensbunniesandhomeschool. All rights reserved. All text, photographs, artwork, and other content may not be reproduced or transmitted in any form without the written consent of the author Chickensbunniesandhomeschool.blogspot.com