I skipped last weeks random five. Last Friday the 6th of September was the 14th anniversary of the death of my oldest daughter. I didn't feel like being random. I hope you understand. We always spend the day as a family. This year the day ended with a free
Cody Simpson
concert. Check out the picture my niece took (with no zoom) she got right down the front. The most important thing for us is to spend time together as a family and do something special. This year my sister and her family joined us and we ended up having a very nice day (considering). Jam wasn't as thrilled with the concert and screaming girls - but since it was in an amusement park he had fun after riding the roller coasters with his Dad.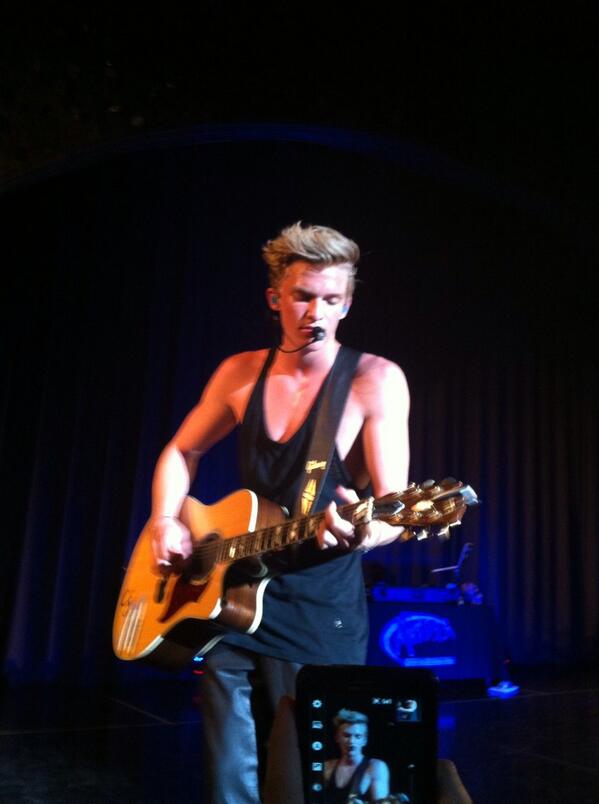 However today I am feeling a little more random.
1. I just woke my daughter up...The first thing she said was "Today is a holiday right?" my reply "Good try sweetheart but no - today is a school day." Got to love her effort though.
2. I am sat here with my
Aroma2go
plugged into my laptop pumping out peppermint essential oil to help with my nasal allergy congestion...it is working like a charm. Which is great because it is a beautiful cool morning and I want to have the windows open.
3. After two weeks of swimming the two older kids are really enjoying it. Although they are both amazed at how many muscles they didn't know they had. It is so exciting seeing them enjoy such a healthy activity. Moving to a bigger town with more facilities does have it's benefits. (I am glad we still don't live in a BIG city though - I couldn't cope with the traffic).
4. I was just speaking to someone who eats TUNA and SALMON on her pizza - CRAZY.
5. My giveaway for a
homeschool T Shirt
from
Shopgreatproducts
ends on the 16th make sure you enter - These t shirts are cool.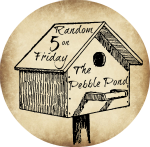 ©2011-2013 Chickensbunniesandhomeschool. All rights reserved. All text, photographs, artwork, and other content may not be reproduced or transmitted in any form without the written consent of the author Chickensbunniesandhomeschool.blogspot.com