Boo my ten year old loves to read. In fact it is so difficult to keep her in books, so when I was given an opportunity to review a new book for her I jumped at the chance. We were offer a book called
Diary of a Real Payne : True Story
by
Barbour Publishing
.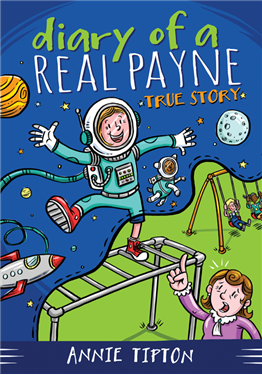 Boo started reading this the very day it arrived, and I heard her giggling while she did (more like laughing her head off). Then she would run around the house saying "Listen to this..." It was very pleasant to be able to relax and know that she wasn't reading anything inappropriate.
Emma Jean Payne or EJ for short is fun loving, a little spunky, and often misunderstood. She seems to be always getting into a fix and reminds me of a set of books we read when Boo was littler.
I have only heard the parts of the book that Boo read to me, so I asked her to write me a paragraph about it to share with you.
What Boo Thought;
The reason I loved the Diary of a Real Payne Book 1

is

because it has a great moral to it. For one, I liked how EJ is a lot like me, in fact my initials are EJ too. I have a little brother too who is a little annoying at times (but I love him). I loved her imagination. My favorite parts of the story are when EJ was imagining being an astronaut, and then a racer although she got into trouble. I love ho

w kind

EJ, she even helped Cora Lee her greatest enemy when she found out that she had problems of her own. If EJ was real I would love to be her friend. I am looking forward to reading the next book

.
P.S This book should definitely be made into a movie - they could even make a

n E.J American Girl Doll
P.

P.S Imaginations are GREAT.
The Diary of a Real Payne Book 1 - True Story
recommended for ages 8-12 it is published in a glossy paperback and retails for
$5.99
- it is currently on sale for $4.49 (perfect for Christmas)
Watch out for -
Church Camp Chaos
in March 2014