I think everyone wants their children to be able to spell, I know I do. So when I was given the opportunity to try
VocabularySpellingCity
and their
premium membership
I jumped at the chance. I have used the free version before and so I was excited to find out what the differences were.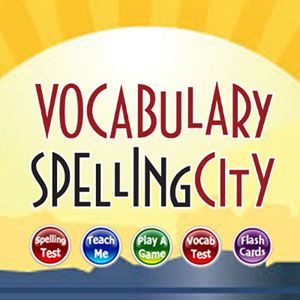 All of my kids like playing games on their computer and so I was hoping this would be a fun educational review. We have tried the traditional spelling tests without much success and lean more towards the reading and copy work methodology.
VocabularySpellingCity
is an interactive site that uses games and quizzes to help children memorize spelling words. It's a very interactive program and the games are quite fun even for the 12 year old (although he may not admit that in public).
The premium membership offers a lot of extras as you can tell from the checklist below.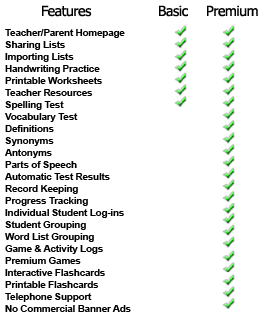 The program is suitable for ages K-12th as you can customize it for each child. It costs $29.99 for up to five students.
When using the program the first thing you have to do is create a parent account, and then a student account for each child. My oldest two have their own computers so I put a shortcut on their laptops to make it easy (and a visual reminder) for them.
You can create customized spelling lists for each child. There is a space to add the child's name, grade and description. If you get confused during the sign up procedure or have any questions at all there is a ton of videos to help click
here
to view the list. There are so many videos I am sure there is an answer to any question.
The first list I made was for United States Capitals, the next for counties in our state. However we have used this to review science and history vocabulary as well.
Boo's favorite game is 'Letter Fall' since these games are customized to you spelling lists it will be as easy or hard as the kids find the words. So Little J (5) can play it using his sight word lists, or Jam and Boo can play it using their science vocabulary.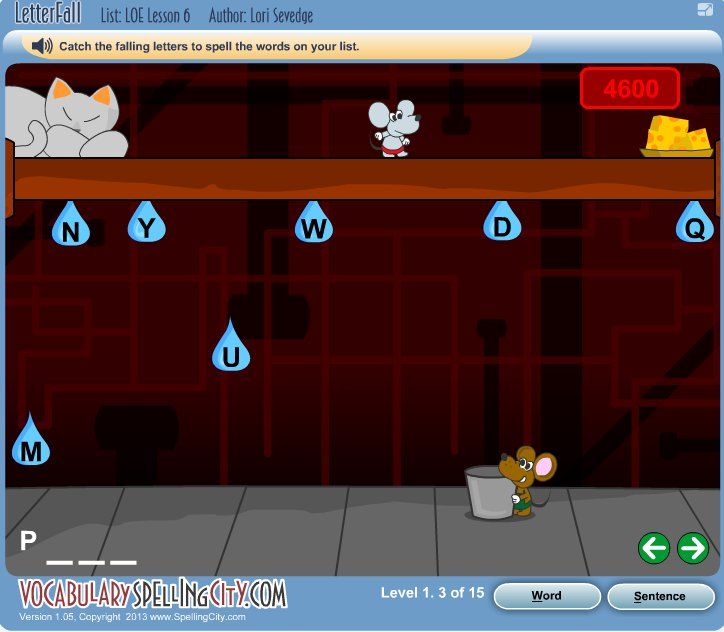 So another awesome activity is Word-o-Rama this game is excellent for introducing new vocabulary because you practice finding the meaning of the vocabulary words in your list.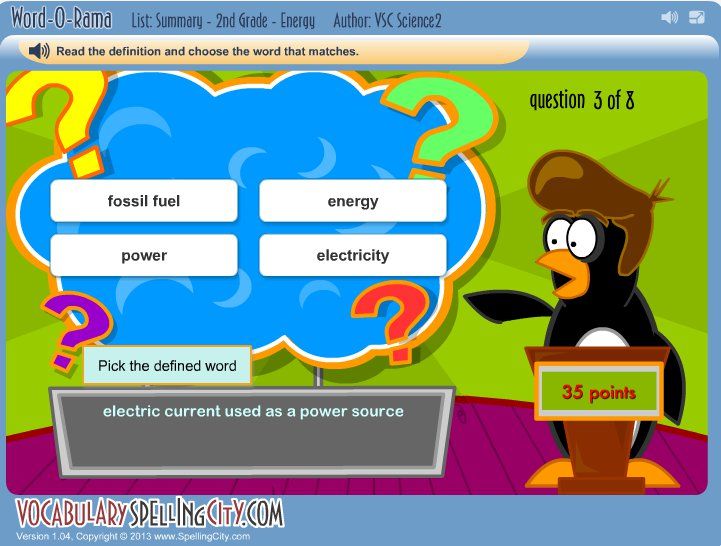 This game like letter fall is customized. This is one of the main benefits of the premium membership, each child can have their own account and scores and progress can be tracked online. Since we have started using this program I have noticed that I have been more conscious of words that they are spelling wrong on a regular basis. These words have gone into their next spelling word list.
I forgot to mention another game/teaching tool that I like 'Flashcards'. The very first time that Jam and Boo obtain a new list of science words I encourage them to use this before playing Word-o-Rama as it introduces the new words and their meanings.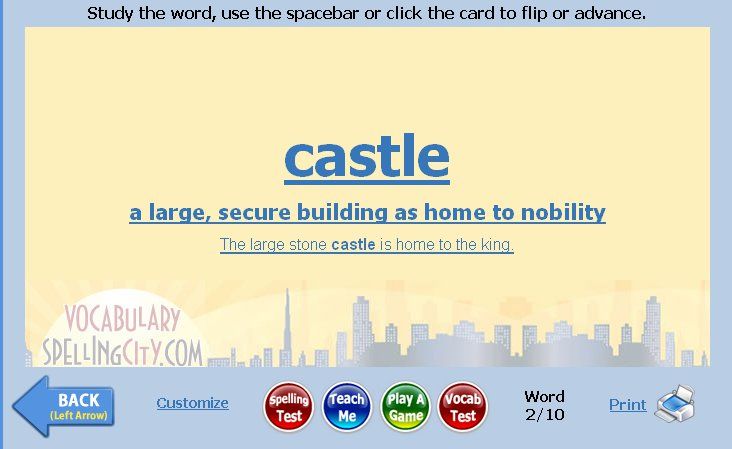 One of my favorite features (not the kids) is the sentence or paragraph writing helps. This is a feature that is available to both memberships. However when the student is logged in under the premium membership as the parent (teacher) on the account I automatically receive a copy of what they have written and can then check it, give suggestions and even attach a smile.
Little J has been using the Dolch sight word lists and finds most of the games a little hard. Mainly because he finds reading hard still. We are still sounding out words and so I think we will probably use this more in the future for him. When he plays Jam, Boo, or myself have to sit with him continually because of this we find the android app a lot more convenient. It's nicer to snuggle up on the sofa and play rather than sit at the desk to work on the computer.
Not all of the games are available on the app but Little J still liked the ones that are available though.
This is one of Little J's favorite...
What we thought
I think spelling lists are the least favorite activity for all of us. The older kids hate the rote practice of spelling. This program took a little of that away. However it is still spelling and so not the favorite program we have used. The games make it bearable but I don't kid myself that they will chose to go to this website for 'fun'. Boo, Jam and Little J all consider it schoolwork, even though it helps. The only problem we encountered was basically self inflicted. Jam did log in properly so for the first week none of his work was recorded. It was a little frustrating for him because he does a lot of his work on his own and so when I asked him why he hadn't been working on his spelling he was a little upset. We sorted this out and it works fine now.
Just to recap...
Costs $29.99 for a family of 5 for a 12 month subscription and is suitable for all ages K-12th.
Read more reviews
here
.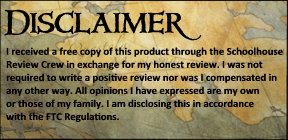 ©2011-2013 Chickensbunniesandhomeschool. All rights reserved. All text, photographs, artwork, and other content may not be reproduced or transmitted in any form without the written consent of the author Chickensbunniesandhomeschool.blogspot.com