We recently received a lifetime subscription to the
Preschool Curriculum
from
La La Logic
to review.
La La Logic
is a logic curriculum for children aged 3-6 years old. It includes one hundred weeks of content and is set up online in a very easy to follow format.
The program teaches reasoning, problem solving, cognitive skills, logic, and critical thinking. The program uses both online computer work and worksheets that need to be printed off for the child.
I chose to use this with Captain as I had never done a logic type program with him. He is very intelligent, witty, and remembers the oddest facts so I was curious how he would do using this program. He is 6 so really at the top end of the recommended age.
The program is very easy to use and Captain never needed any assistance using the Brain Challenge mode after I showed him the first time. Sometimes he would click on the continuous play and sometimes on the scheduled lessons. It is important to complete the exercises in order as they do get harder as you work through the program.
Each weekly schedule is set up into three main sections. Every week the schedule looks like the snip below. This is a screen shot from Captain's last week.
1.
Brain Challenge
We used the brain challenge part of the program on both my son's laptop and android pad. Each worked equally and efficiently. This section of the program are online games that increase in difficulty as the child progresses. Captain actually completed all one hundred weeks of the brain challenge section within the review period. Each section only takes a few minutes to complete. There is also a continuous play version that isn't split up into the weekly sections. The only drawback to using the continuous play version is that it didn't remember where the child left of if they stop playing. As you can see above in the orange box it describes the activity of the week. If you are using the weekly schedule then it is very easy to click the start button and go straight to the brain challenge.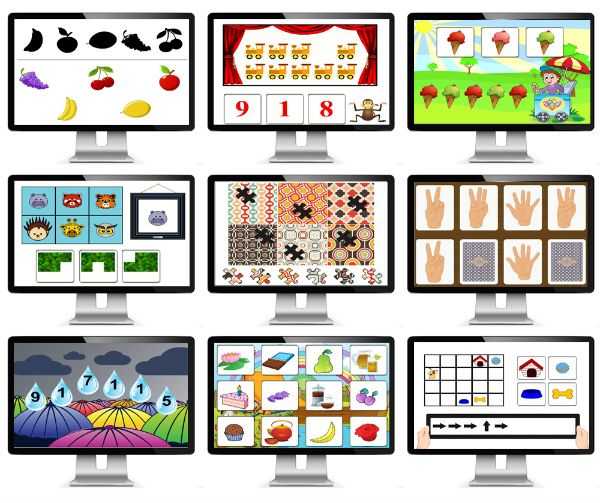 2.
Worksheet
The worksheets are obtained by clicking on the download button at the bottom of the blue box. As you can see the schedule is really easy to follow. Each day is planned perfectly so that all of the program only takes about 20 minutes.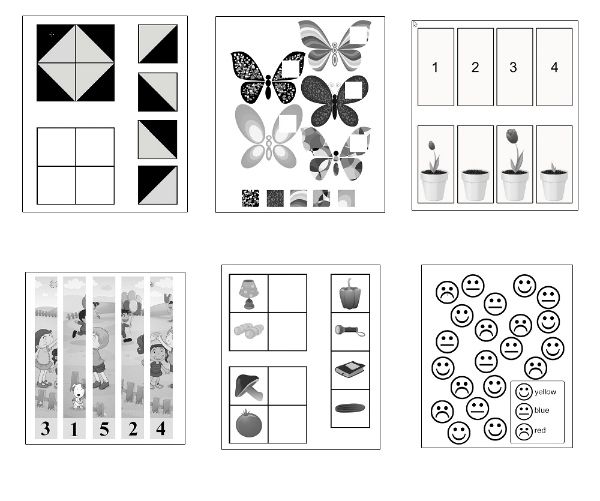 3.
Enrichment
These activities are designed to use items that you have around the house. We didn't complete all of the activities as Captain found a lot of them simple - probably because he is at the higher end of the age range. An example of week 100's activities was talking about postal workers, what they do, writing letters, and even a trip to the post office. There were also suggested activities that we already incorporate into our day like listening to and then narrating a classic story. The enrichment activities fit in well to our Charlotte Mason style curriculum.
What Captain thought
Unfortunately this program wasn't Captain's favorite. I think he found a lot of the online program too easy. He didn't make a mistake through the whole process and although he worked on it when I asked or reminded him too (which was at least 3x a week) he never asked to do the program. When I asked him why he simply said he found it very easy.
What I thought
I think if I have found this program when my kids were younger they would have all loved it! So much money is spent on online monthly subscriptions this program is a HUGE deal. The program coasts $29 for a LIFETIME subscription for up to FIVE children. Like I said if I had found this when my older kids were little I would have bought it in a heartbeat. I like how it can be used as a full curriculum or a supplementary program. There are weekly teacher checklist and planning sheet that can be printed and would be very easy to plan what you are going to do and keep a record of work completed. In fact the only negative thing I can say...is I wish I had found this earlier.
Check out what others on the crew thought by clicking on the link below. Check out
La La Logic
on Facebook OR just go try it out for yourself - there is a month free trial - and no credit card is required! Go to
La La Logic
to check it out.


©2011-2014 Chickensbunniesandhomeschool. All rights reserved. All text, photographs, artwork, and other content may not be reproduced or transmitted in any form without the written consent of the author Chickensbunniesandhomeschool.blogspot.com