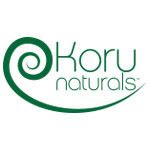 This was my second chance this year to review some amazing products from
Koru Naturals
. I love the products I reviewed last time and even bought some more
Emu Oil
since we reviewed it last time. So I was delighted when I received the
Manuka Honey Propolis Soap
,
Manuka Honey and Manuka Oil Facial Cleanser
,
Manuka Honey, Tamarind and Manuka Oil Facial Toner
, and
Skin Clear Cream
.
When I first chose these products of the list available for review I was intending on using them myself. However, by the time they arrived I had been doing some more research on the products and decided to let Boo use them instead. She has a little trouble with her skin like a lot of up coming teenage girls and since I don't really have any skin problems and I really wanted to get a feeling for how well the products worked.
I wanted to see how the products felt for myself so before giving them to Boo to try I used them for about 3 days. I really loved how they felt on my skin, and they smelt amazing.
So after I tried it for a few days I handed over the products to Boo. She was really excited and is used to a face routine as she has used a face wash and moisturizer daily for quite a long time so the only thing we added to her routine was a toner.
Boo started using the products twice a day as soon as I gave them to her. She loves them, and her blemishes have reduced dramatically. It's quite amazing and even my husband noticed. I think this a set of products we will be purchasing again after our review products are used up.
So let's take a closer look at each product we have been using for the last few weeks.
Manuka Honey Propolis Soap
- This soap smells amazing. I kept this product for myself and my husband. The first day I put it in my shower my husband used it first. I walked into our bathroom and could smell something amazing. We realized it was this soap. It was really hard for me to use it. I wanted to keep in forever and I'm sad to say that it's all gone. It was amazingly moisturizing. I didn't have to use much moisturizer while I was using it! It was very impressed when I read about the protective and moisturizing properties.
Manuka Honey and Manuka Oil Facial Cleanser
- This product is free of parabens and artificial colors. The ingredients are listed on the website ;
Aloe Juice, Lavender, Cocamidopropyl Betaine, Sodium Cocopolyglucoside Tartrate, Sodium Cocopolyglucoside Citrate, Avena Sativa (Oat) Extract, Phenoxyethanol, Xanthan Gum, Vegetable Glycerin, Active Manuka Honey, Manuka Oil, Hydrolized Wheat Proteins, d-Calcium Pantothenate (Pro-Vitamin B5), Vitamin E, EDTA
You apply the cleanser directly to your face using upward motions, leave on for two minutes and then rinse. Boo finds this easiest to use before getting into the shower and then rinsing it off while she's in there.
Manuka Honey, Tamarind, and Manuka Oil Facial Toner
- Since this toner was intended for acneic, oily, combination and sensitive skin. It is perfect for Boo. You use it after the cleanser but before moisturizer. The only drawback is that I wish the toner was available in a spray bottle instead of a pump. I feel that I waste a lot of the product squirting it onto a cotton ball. I would prefer a spray bottle so that I could spray it directly onto my face,
The ingredients are again listed on the website; Aloe (Aloe Barbadensis) Leaf Juice,*, Vegetable Glycerin, Niacinamide (Vitamin B3), Beta Carotene (Pro Vitamin A), White Willow (Salix Alba) Bark Extract, Panthenol (Vitamin B5), Manuka (Leptospermum Scoparium) Leaf Essential Oil, Honey (Manuka 20+), Phenoxyethanol, Tamarind (Tamarindus Indica) Seed Extract, Cucumber (Cucumis Sativus) Fruit Extract, Chamomile (Chamomilla Recutita-Matricaria) Flower Extract, Green Tea (Camellia Sinensis) Leaf Extract*, Caprylyl Glycol, Polysorbate 20, Tetrasodium EDTA
Although we love all the products I think our favorite product is the
Skin Clear Cream
. The main ingredients of this cream are unpasteurized Manuka Honey and pure steam-distilled East Cape Manuka Oil. These ingredients have been in this product for the last twenty years. The website also lists lots of new ingredients that have been added for this 20th anniversary edition of this cream.
The Skin Clear Cream had quite a dramatic effect on Boo's skin. At least I am giving it credit. Of course it's probably all three of the face products combined. This cream is amazing! Boo and I love it. You don't need very much and it comes with a little spoon in the lid so you don't have to dip your fingers into the cream every time you use it. Using this has definitely helped Boo's skin. Her blemishes have reduced dramatically. I am sure even if you don't have skin problems you would enjoy using it. Instead of feeling heavy it leave a slight tingling feeling and smells amazing!
Boo will definitely keep using the Skin Clear Cream and probably the cleanser and toner too. I may even treat myself to the amazing soap too! We have loved everything we have tried from Koru Naturals. You can read about the other products I reviewed earlier in the year
here.
Keep up with the company on their
Facebook
and
Pinterest
. If you love good quality natural products then this is the company for you!
Click on the link below to read some of the other products reviewed by the crew.


Disclosure of Material Connection: Some of the links in the post above are "affiliate links." This means if you click on the link and purchase the item, I will receive an affiliate commission. Regardless, I only recommend products or services I use personally and believe will add value to my readers. I am disclosing this in accordance with the Federal Trade Commission's 16 CFR, Part 255: "Guides Concerning the Use of Endorsements and Testimonials in Advertising."
©2011-2014 Chickensbunniesandhomeschool. All rights reserved. All text, photographs, artwork, and other content may not be reproduced or transmitted in any form without the written consent of the author Chickensbunniesandhomeschool.blogspot.com