With this being a presidential election year, and this being my first time to VOTE (can you tell I am excited), I jumped at the chance to review
HISTORY Through the Ages Hands-on History Lap-Pak: U.S Elections
from
Home School in the Woods.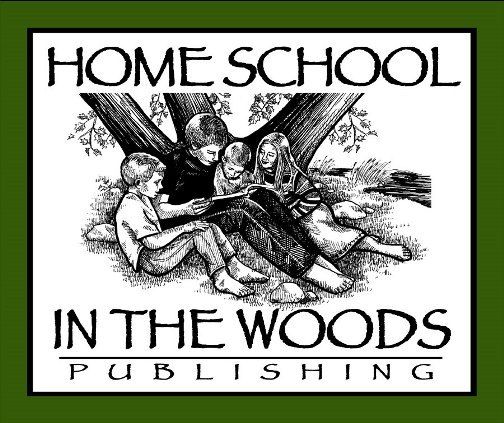 I received this as a downloadable product via email. I worked on this with Boo and we thoroughly enjoyed it.
When you receive the download it comes in separate folders. Some as audio, some as a printable book, and some as PDFs that need to be printed to form the lap pak.
The first thing I did to prepare for this lap pak is print out all the relevant PDFs. There is a handy information sheet that tells you exactly what you need to print, how many to print and what kind/color of paper to print it on. This takes quite a while and so I like to get it all printed at once and then stored in a file folder until we are ready to work on each section. Boo really liked having it organized like this as she hates having to wait for things to be printed and it really helped us to stay on task as we were studying.
We decided to attach all of the lap pak parts into a binder instead of making up the lap book design so as I post some pictures don't worry that it doesn't look like a typical lap book. That's the joy of these programs - they can be adapted to your needs. Boo wanted to put it in a binder so that it would stay neat and we can refer to it as we have questions or want to discuss the election process.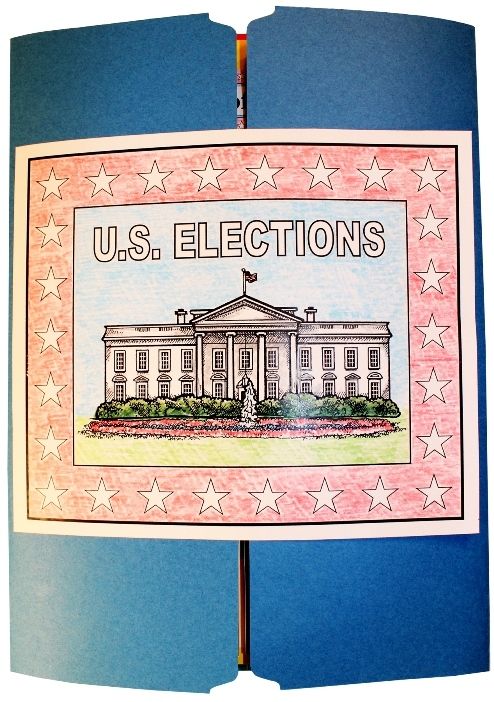 I really liked the the lap pak gave you the option of printing out blank pages to fill in a lot of information or printed pages that already had the text on the document. We chose the pre-printed version as I wanted Boo to focus on the material and not take a lot of time writing. If I was doing this with a younger child that may have needed the writing practice then I would have chosen the other option.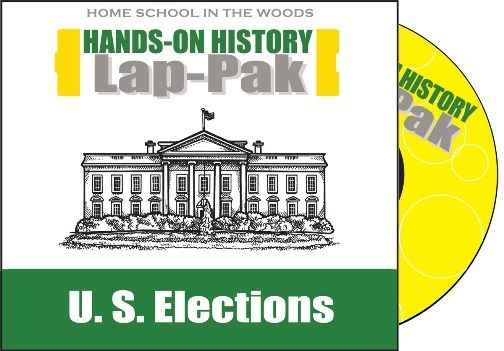 So here goes I will tell you about some of our favorite section and what it covers.
The first page is called The American Experiment. This is where we learn about different kinds of governments that were taken into account when the United States was formed. We had learned about each government individually but it was interesting to this of the United States government as a type of experiment by mixing the Greek Democracy, English Protection of Rights and Roman Respect of the law.
The second section we covered was 'The Three Branches of Government' this was a review for us, as we had studied this when we went through the citizenship process a couple of years ago. Boo thought seeing it on a tree was a really fun idea.
The next two sections cover the changes that have been made to voting laws and what makes a person eligible to vote. Very interesting since again this is the first time we have qualified. The next is 'stump speaking' this reminded us of ways that ministers used to preach so it makes sense in a time before TV and social media that people would stand on a stump to get the attention of the voters.
The Terms of office is next and this again was a reminder we had to learn this when studying for our citizenship exam. We then had to think of what our policy would be in different areas; social, economic, and foreign.
There are sections on Election day, The Electoral collage, National Conventions, advertising, media and Inauguration Day. There is also a huge section containing lots of related vocabulary. This vocabulary list came in handy, I will never wonder what 'Super Tuesday' is again.
I really enjoyed working on this lap pak with Boo and I know we will refer to it often, especially this year.
Check out what others from the crew thought by clicking on the link below.


Disclosure of Material Connection: Some of the links in the post above are "affiliate links." This means if you click on the link and purchase the item, I will receive an affiliate commission. Regardless, I only recommend products or services I use personally and believe will add value to my readers. I am disclosing this in accordance with the Federal Trade Commission's 16 CFR, Part 255: "Guides Concerning the Use of Endorsements and Testimonials in Advertising." ©2011-2016 Chickensbunniesandhomeschool. All rights reserved. All text, photographs, artwork, and other content may not be reproduced or transmitted in any form without the written consent of the author Chickensbunniesandhomeschool.blogspot.com