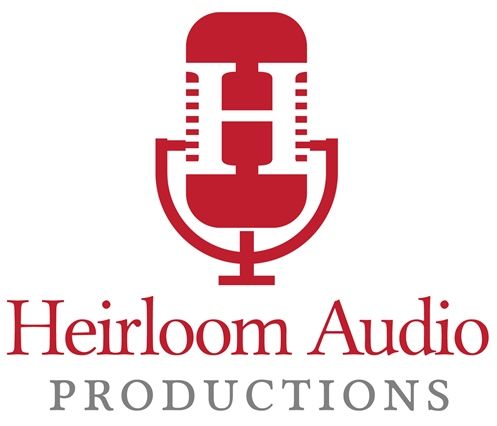 We have had the opportunity to add
The Dragon and The Raven
to our
Heirloom Audio Productions
library. We seriously love these audio dramas and this one was no exception everyone was very excited to have the opportunity to review it! It arrived right before a long car journey and this time my husband was with us! Normally he doesn't get to join in until the second time round.
I am sure I have told you all about Heirloom Audio Productions before but I will recap about them anyway. Heirloom Audio Productions specialize in audio dramas. If you are old enough (as my Mom says) you probably can remember listening to some on the radio in the evening. My Mom has fond memories of sitting around the radio in England listening to 'Mother's hour' and other audio productions that were played in the early afternoon or evening on BBC radio. We find audio dramas to be so much more engaging than movies when we are driving. Everyone including the driver can appreciate the story and time passes so quickly it's amazing. In fact last time we went on a long road trip no one watched a movie all the way home. Yes that's right 3 kids and 17 hours in the car and no movie. Why and how you may ask - AUDIO DRAMAS! An audio drama is a lot more engaging than a plain audio book, and although we love them too they are still not in the same class as a good drama. As Captain so eloquently put it "Mom, it's like I'm watching a movie in my head!".
To learn a little more about why this company feels so strongly about what they do I thought their video actually explained it best with their video 'The Power of a Story'.
Heirloom Audio Productions have gone one step further with their audio dramas. Not only have they produced amazing dramas but they have used the Henty stories to teach history in such a way that the kids (and adults) listening forget or don't even realize they are having a history lesson at the same time. This company believe in getting so in tune with the stories that they travel to the places that their stories take place. Having lived in England I to feel this connection as I listen to their stories.
As always they have great actors involved in these productions many of whom you will recognize from other projects.
This is one of my favorite Henty stories. In fact it has stayed in my car since the first time we listened to it because the kids keep on listening to it. Honestly, it never gets old to them. If you like action, adventure, and of course a little romance then you will love these audio dramas. Even though the stories are full of action I feel they are suitable for all ages because I firmly believe that a child only imagines what their imagination lets them see. So for example if someone has his arm hit with a sword, a child is not going to see it in his mind the same way he would see it if he's watching a movie. As that is someone else forcing what they created into the mind of the child. I hope that makes sense. These dramas are definitely full of action but suitable for the whole family.
I know I didn't tell you a lot about the story. Honestly I don't want to spoil it. I will tell you this however; The story starts with the Danes attacking England. They are destroying everything in their way, their goal is to conquer the whole country. Edmund and the Young King Alfred of Essex (My children immediately remembered the story of King Alfred and the Cakes) need to turn the country back to God - can they succeed in doing so and save their beloved England. You will have to listen to find out. This is a great story of courage and faith - truly inspiring! Check out their
Heirloom Audio Productions Facebook Link
to see what the next title is going to be! I am SO excited it the very first Henty book we ever read!
Facebook:
https://www.facebook.com/HeirloomAudio
Twitter:
https://twitter.com/HeirloomStories
@HeirloomStories
Google+:
https://plus.google.com/b/114534826166314080647/114534826166314080647/posts
Check out what other members of the crew thought about this audio drama by clicking on the link below.


Disclosure of Material Connection: Some of the links in the post above are "affiliate links." This means if you click on the link and purchase the item, I will receive an affiliate commission. Regardless, I only recommend products or services I use personally and believe will add value to my readers. I am disclosing this in accordance with the Federal Trade Commission's 16 CFR, Part 255: "Guides Concerning the Use of Endorsements and Testimonials in Advertising."
©2011-2016 Chickensbunniesandhomeschool. All rights reserved. All text, photographs, artwork, and other content may not be reproduced or transmitted in any form without the written consent of the author Chickensbunniesandhomeschool.blogspot.com