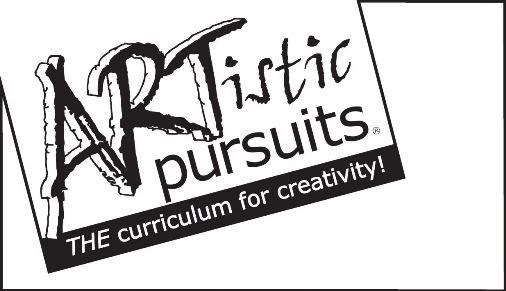 We have had the opportunity to review quite a few books produced by ARTistic Pursuits, Inc so when we were offered one of their books again. We jumped to try their new Sculpture Technique MODEL. I actually worked through the assignments with Captain and we had a blast. The book is actually written for children 11-18 so it was very important that I stress, we worked on these assignments together. Captain would not have been able to follow the book alone. Boo is excited to work from the book next, which is one of the great things about these books - they are non-consumable. You can use them for more than one child (or even yourself).
Captain loves clay and we have used it many times at home. He was really excited that I gave him permission to use clay as part of our homeschool schedule. Normally it's considered 'play time' or 'art time' which sometimes doesn't happen as often as he thinks it should. So to hold me to use this book regularly was a huge treat for him.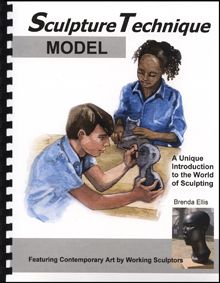 We haven't completed all of the designs but we have done quite a few of the projects. Captain loves using clay and this was a huge learning experience for him. We used quite a few different mediums and learned a lot. We had great fun!
ARTistic Pursuits is a great art program designed for homeschool families. The different techniques are taught using pictures and examples and really help you work through the procedures suggested with enough help to produce excellent finished pieces of work.
The book is split into three sections.
Unit 1 - Creating Mass with Putty
Unit 2 - Creating Scale with Clay
Unit 3 - Creating Surface with Fiber
We completed projects in unit one and two. The first project we completed was using a putty substance called 'Durham's Rock Hard Water Putty' . This putty is very weird and is unlike clay as it's very sticky and seems to dry very quickly. I mixed it up so I know I had the consistency right. We attempted a few designs that were flat and had some success with them. However, others didn't turn out quite the way we thought they were going to. The instructions said that the designs were expected to smooth out a little as they dried, but a lot of ours seemed to dry bitty. It was an interesting compound to work with and one I would have never associated with modeling.
The second medium we chose was clay. This medium was a lot more familiar to us. Captain has a big pot of clay and so he was very excited when we I told him we were going to work with that, I don't think the putty was his favorite.
We decided to do a variation of the project in the book. Captain wanted to make a bunch of flowers.
Captain really enjoyed working on these projects with me, but because he's younger it was hard to keep him focused on one project to finish one completely. So we have a few items 'waiting' for him to paint.
I love that I was able to adapt this book to Captains level and yet in the future it would be suitable for Jam or Boo to work through. All of the supplies can be purchased with the supply lists at Dick Blick which makes it very easy for busy Mom's or you can try and hunt for bargains online and find each item needed individually.
Members of the crew were given different books to review, so if modeling is not what you are looking for right now, click on the button below to see all the other books reviewed on this crew run! Plus you can follow ARTistic Pursuits
Facebook

>

Disclosure of Material Connection: Some of the links in the post above are "affiliate links." This means if you click on the link and purchase the item, I will receive an affiliate commission. Regardless, I only recommend products or services I use personally and believe will add value to my readers. I am disclosing this in accordance with the Federal Trade Commission's 16 CFR, Part 255: "Guides Concerning the Use of Endorsements and Testimonials in Advertising." ©2011-2016 Chickensbunniesandhomeschool. All rights reserved. All text, photographs, artwork, and other content may not be reproduced or transmitted in any form without the written consent of the author Chickensbunniesandhomeschool.blogspot.com