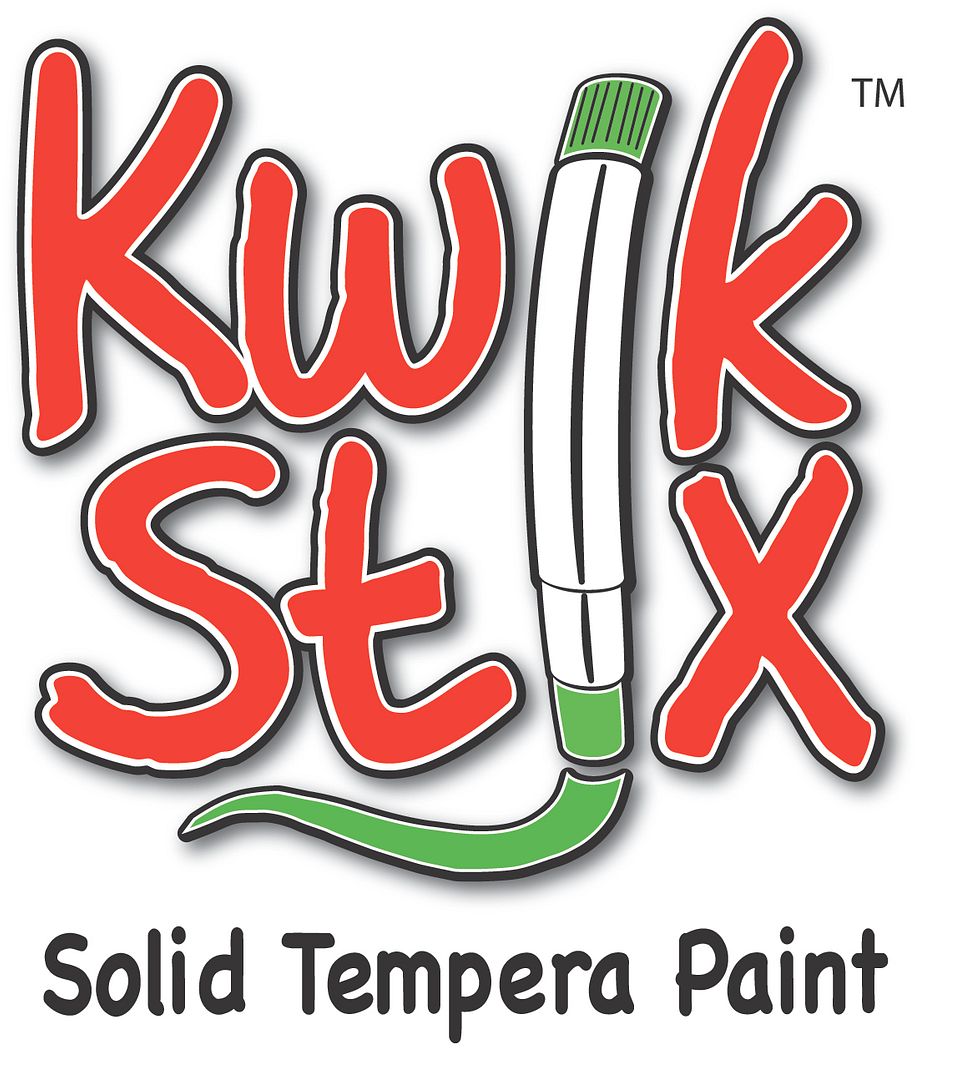 My son loves to paint. However, sometimes I just can't cope with the mess that they sometimes bring. He loved using
Kwik Stix 12 pk
no mess art supplies from
The Pencil Grip, Inc
.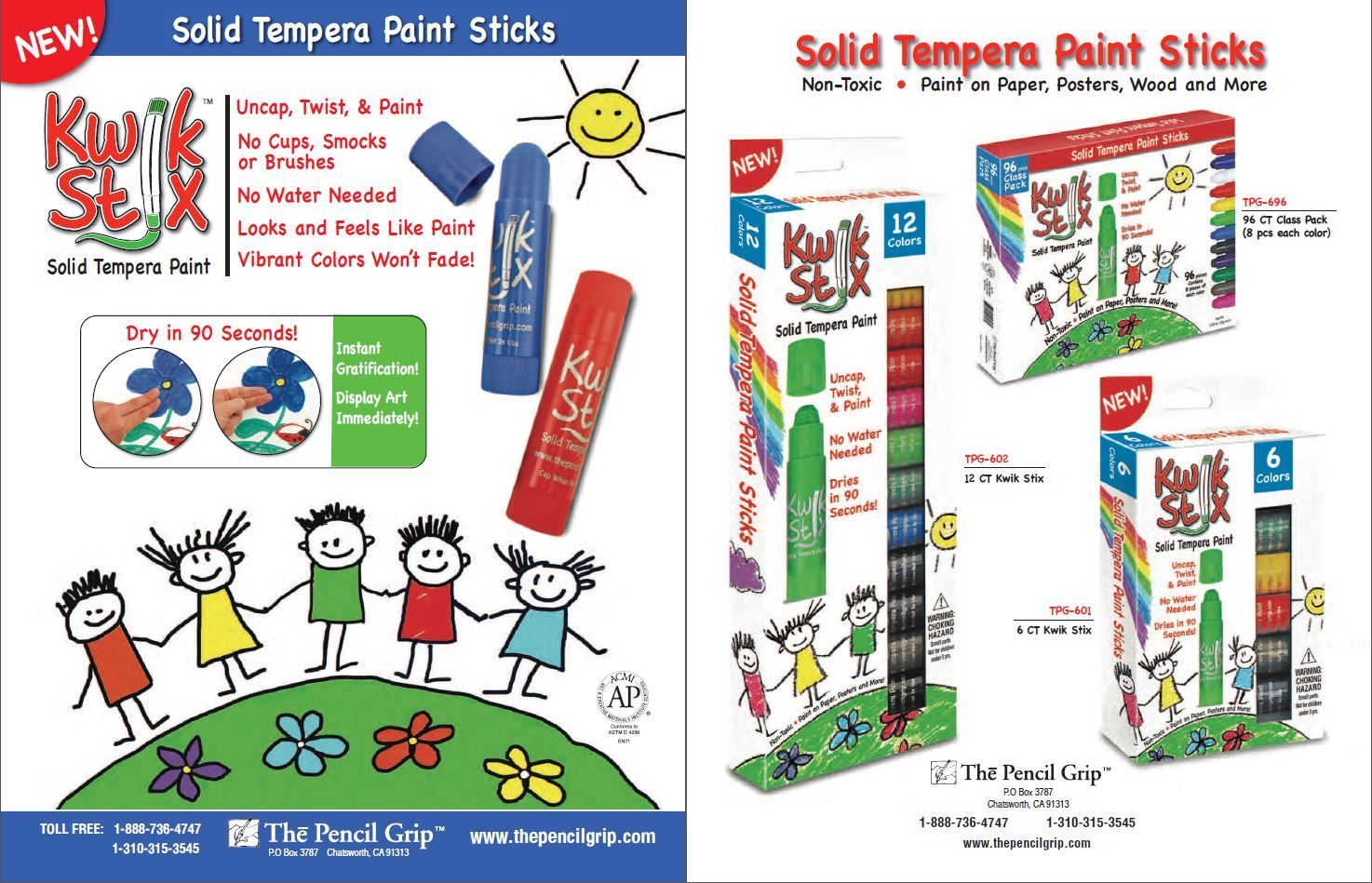 Kwik Stix paints
must have been made for me in mind. Seriously I love paints and I know they are fun for the kids but honestly sometimes by the time it takes to get them out and clean up, I don't know if it's worth the effort for the two minutes of painting, or at least that's what it feels like. I wish I had these paints when Captain, Boo, or Jam were little. They are excellent and honestly even I like getting them out. In fact I had to do a project for church and I wanted a better look than markers would have given me. Before these paints there is no way I would have attempted to paint a tree at 9:30 pm. I suddenly thought how good the picture would look in paint and boom...10 minutes later I had a tree painted (now remember I am no artist) and not only was it painted but it was dry!!! Which reminds me, I have to pop to church and take a picture to share here.
I work from home and sometimes I just can't be on 'paint' duty. So these paints have completely opened a new avenue for Captain. He can get these paints out anytime he wants to paint. He's loving the new sense of freedom, that he can paint when nothing else will do.
I also had a friend come over a couple of weeks ago. Her son is four and Captain was painting when they arrived. She was so impressed with the lack of mess and fun that both kids had. Plus he went home with a DRY painting! She was so impressed that she wrote down the name before she left.
I received the primary color 12 pk for the review but they also have a
METALIX pack
and NEON!!! I mean seriously I HAVE to add those to our collection. Believe me, are next on my 'school supplies' shopping list. They are solid tempera paint. The 90 second dry time is not a joke it. The paper is dry in 90 seconds - I timed it.
These paints are amazing! Bring back the joy in craft time!
Learn more about the company by following on social media;
Website: http://www.thepencilgrip.com
Facebook: https://facebook.com/thepencilgrip
Pinterest: https://www.pinterest.com/KwikStixPaint
Twitter: https://twitter.com/ThePencilGrip@ThePencilGrip
Click on the link below to read more reviews.


Disclosure of Material Connection: Some of the links in the post above are "affiliate links." This means if you click on the link and purchase the item, I will receive an affiliate commission. Regardless, I only recommend products or services I use personally and believe will add value to my readers. I am disclosing this in accordance with the Federal Trade Commission's 16 CFR, Part 255: "Guides Concerning the Use of Endorsements and Testimonials in Advertising." ©2011-2016 Chickensbunniesandhomeschool. All rights reserved. All text, photographs, artwork, and other content may not be reproduced or transmitted in any form without the written consent of the author Chickensbunniesandhomeschool.blogspot.com