Boo loves to read. In fact all my kids love to read. When I mean love to read, I mean they seriously devour books. It's hard to keep up with them. I used to try and read all the books before them, but eventually I had to give in. Now I rely on good reviews and librarians to help. So when we were offered a book called The Glass Castle by Trisha White Priebe and Jerry B Jenkins by Shiloh Run Press.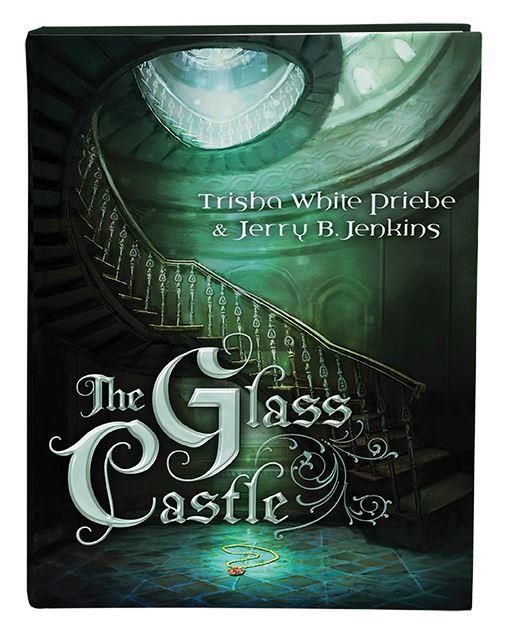 To say Boo enjoyed this book is an understatement. She read it in less 24 hours and raved about it the whole time. So I decided that I would have Boo write about the book, since she enjoyed it so much.
"Avery dragged her three year-old-brother behind a boxwood bush and listened for footsteps in the brittle leaves. She couldn't be sure which was louder-the person on their trail or her own heart, galloping like a stallion in her ears."
This is the beginning of "The Glass Castle." Intense right? Aren't books that start like this hard to put down? It's impossible!!!! The main characters name is Avery. I don't want to talk about the story too much, because I don't want to ruin it for those who haven't read it yet. So I'm going to focus on her.
Avery is the heroine of her story; she is brave, smart, and kind. Three very important attributes of a heroine, no she didn't courageously save someone who was dying. She didn't work alone, she worked and helped everyone she met, and as a team working and cooperating they got things done. Avery had had many difficult trials, and it wasn't easy but she was brave, and smart, and kind which enabled her to get through them. Even though she was shy, her courage gave her the strength to be a leader.
The characters in this story are examples whether good or bad. I can relate to Avery because she loves her little brother as much as I do. The book is so personal, that it is impossible for you to not to relate to one or more of the characters.
In conclusion I want to say that "The Glass Castle" is an amazing story. And it's very hard to put down. I finished it is less than 24 hours. It is a very good read. Thanks so much Trisha White Priebe & Jerry B. Jenkins for writing an amazing book!!!!
Well that about sum's our feelings about this book. Boo loved it and it's sat in a pile of books that Jam wants to read! It's hard to find good, clean middle school aged fiction. My children have had high reading levels from a very young age. When they learn to read well easy, they grow out of the children's section quickly. This is why I love books like this - so that they can enjoy excellent stories, mystery, and intrigue without worry!
I remember reading somewhere recently that when we read good books, we need to write reviews to encourage those authors in their efforts. I have decided to make a concerted effort to do this from now on!
Facebook:
https://www.facebook.com/BarbourPublishing
Twitter:
http://www.twitter.com/barbourbuzz
@BarbourBuzz
Check out what other's thought by clicking on the link below.


Disclosure of Material Connection: Some of the links in the post above are "affiliate links." This means if you click on the link and purchase the item, I will receive an affiliate commission. Regardless, I only recommend products or services I use personally and believe will add value to my readers. I am disclosing this in accordance with the Federal Trade Commission's 16 CFR, Part 255: "Guides Concerning the Use of Endorsements and Testimonials in Advertising." ©2011-2016 Chickensbunniesandhomeschool. All rights reserved. All text, photographs, artwork, and other content may not be reproduced or transmitted in any form without the written consent of the author Chickensbunniesandhomeschool.blogspot.com