We have been using
Educeri ....... Educeri a division of DataWORKS
recently and love it. It covers work from Kindergarten all the way to twelfth grade. There is so many lessons available with their
Educeri Lesson Subscription Service.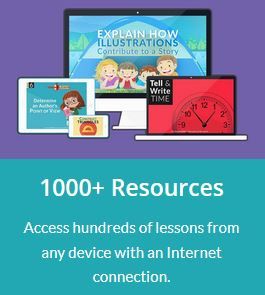 I have mainly used this with Captain and he has a little lighter schedule at the moment. Plus we are diving into our multiplication facts and so I started to check out the program to see what was available.
The first thing I started to look at with Captain is multiplication using groups. We had just completed a lesson in our online math program and I thought it would be a good subject to reinforce. I looked up the subject and chose the following subject.
We worked through the lesson together and then I printed off three worksheets. The first one we worked through together and then he finished them off. It was a good way to have a quick lesson reaffirming the subject we finished. You could even add stuff yourself and make it a complete subject.
When I was looking through for subjects for my high-school kids, I was amazed by the variety of math lessons. This was amazing for us as math is not my strong suit! Both my kids do online math and their Dad is better than me (by a long shot) but knowing I had this resource to turn to when they get stuck on something was great.
I particularly liked the online flashcards that are available. We looked at the Function Terminology Flashcard set one. You click to start and then the card flashes up with a question on it. Click again and the answer appears in red on the original card. We have used other methods for flashcards. The most used being when I make flashcards myself out of index cards - this way was a lot easier and more pleasant, Plus we didn't loose any of them!
I really love these online subscriptions. They give you such a resource of topics and ideas. Some that you know you need and others that you wouldn't think of until you see it and say - wow - yes of course I want my kids to learn about that...take the following for example - it looks interesting right!
This resource is designed for regular school teachers - it has all the lessons plans etc done for you. I have found it easy to utilize it in our home-school. Imagine having somewhere to go to help you teach that lesson on the subject that they are just not getting. Well I always believe in different approaches. The lessons are presented in the way a power point would show on your computer. As you click through the screens extra information is added to explain the point. This works really well as long as you have access to a computer for the lesson time. We have a big screen in out living area and it just popped into my mind I could do a lesson from there. It would be on the big screen to draw attention and if we wanted to work on a subject all together it would make it easier for everyone to see. After the power point there are worksheets that can be printed out. Captain did really well with his! The only draw back that I found was unlike a lot of our other online programs Captain doesn't like to do this by himself. There is not audio and so it really needs a teacher or in our case parent to sit with the child. Captain really likes to explore and work by himself especially when I may be busy with one of the older ones. To be honest even my high-school kids would have preferred audio too. Although the one plus is that headphones are not required!
I love that this program can be used for age and ability ranges. I can use this same product with my high-school kids and my 7 year old. It is adaptable as you can find each child's ability level and you are not stuck in a grade.
I will definitely refer to this during the year if we get stuck on a subject or want to dig deeper into it.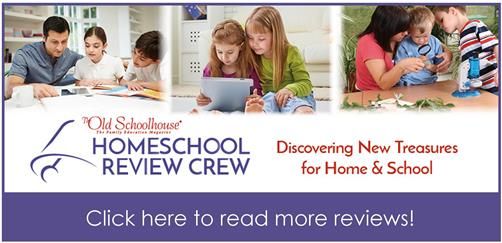 Disclosure of Material Connection: Some of the links in the post above are "affiliate links." This means if you click on the link and purchase the item, I will receive an affiliate commission. Regardless, I only recommend products or services I use personally and believe will add value to my readers. I am disclosing this in accordance with the Federal Trade Commission's 16 CFR, Part 255: "Guides Concerning the Use of Endorsements and Testimonials in Advertising." ©2011-2016 Chickensbunniesandhomeschool. All rights reserved. All text, photographs, artwork, and other content may not be reproduced or transmitted in any form without the written consent of the author Chickensbunniesandhomeschool.blogspot.com