The Internet is a wonderful but scary thing! There is so much information to help us, but also so much we don't need to see. It's hard when you have children that are learning to negotiate through the World Wide Web! I recently signed up for the
Family Plan
from
Accountable2You
. We have been using it for a few weeks now and we really like it. They also offer a Group Plan, Individual Plan, and a Small Business Plan.
We have always tried to have some kind of Internet protection as our children each have their own laptops and my oldest two have smartphones. We have used software and apps that limit searches etc in the past but I was really interested in trying this new accountalility software for my older two children. My youngest still used our old program that really limits his online experience, as he is only eight I felt this was important. However, with my older two I thought the way this program works was really a really great way to give them more freedom.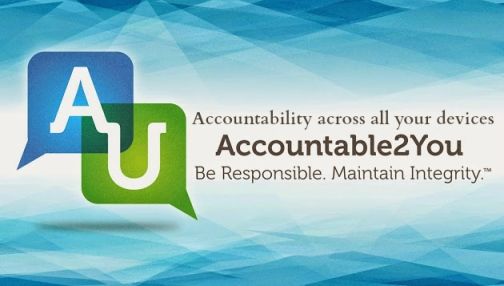 When I received my email from the company. My oldest was the most excited. He has had a very childish program on his computer which really blocked his access quite a bit. However, I hadn't found a program for older kids that I like yet, so I made him keep it until I did. He brought me his laptop straight away and asked me to download the program. It was really simple to do, for the sake of the review we chose the strictess setting so that I would hopefully start getting alerts quite quickly.
You can ask the program to send just email alerts or text alerts for 'high' threats. So this is what we did. After installing the program on Jam and Boo's computers I gave them login passwords for their laptops and explained that they were now accountable to me for any searches made when they are logged in. Since they have their own computers this was very easy to monitor. It would be a little more difficult if more than one person shared a computer. We did this with our spare computer in the office. It is used by everyone and is password protected (only my husband and I have the password). However, sometimes it seems to not switch off automatically so I wanted to know when it's used.
This can be used on smart phones too and I have downloaded it on to Jam's and Boo's cell phone too. You can set time limits which is a great tway for me to feel good about letting my kids use their phones in their rooms as alarm clocks. My son once received a text after bedtime. He slept through it and it was a family member returning a text he had sent earlier. His face was pretty amused when I asked him what the person had texted him about the next morning, before he had even told me about it. I hadn't told him about this part of the program so it was a surprise.
I set myself up on their devices as their accountability partner and so far it has been working great. Jam was looking for the work around on a game he was playing and the word 'cheats' was in the search title. He found it amusing that I received a text alert because of the word 'cheat'.
My husband and I were talking about this program just a couple of days ago and we have decided to add this program to the computer that is hooked up to our TV. We don't have cable or other service but do watch shows via the computer from our subscription services. When we leave the house we have been trying to remember to lock this computer. However, with this accountability software we both feel comfortable downloading it onto this computer to monitor the usage. It keeps everyone accountable, which is great.
I have often told my children that you know the character of someone by the choice they make when they are alone. This program is an excellent resource for parents wanting to give their children more independence while still keeping an eye on them while they are vunerable,
It's easy to keep an eye on your devices -
Although you can set up the program to receive email and text results it is easy to go online too - The picture below shows the usage of our spare computer located in our piano room. However, the 0 questionable activity is for all our devices in a certain time period. You can choose what period of time for the report to cover - 24 hours, 7 days, or 15 days.
There are quite a few plans available. We were given 12 months access to the Family Plan and I really like it. Check out the other reviews from the Homeschool Review Crew to see how they used it, and which plan they used.
You can follow the company on social media -
Facebook
and
You Tube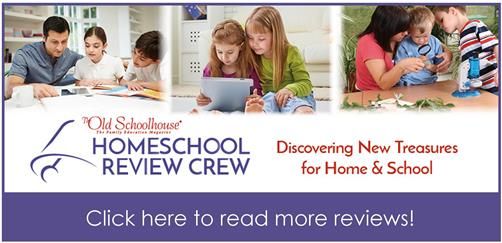 Disclosure of Material Connection: Some of the links in the post above are "affiliate links." This means if you click on the link and purchase the item, I will receive an affiliate commission. Regardless, I only recommend products or services I use personally and believe will add value to my readers. I am disclosing this in accordance with the Federal Trade Commission's 16 CFR, Part 255: "Guides Concerning the Use of Endorsements and Testimonials in Advertising." ©2011-2016 Chickensbunniesandhomeschool. All rights reserved. All text, photographs, artwork, and other content may not be reproduced or transmitted in any form without the written consent of the author Chickensbunniesandhomeschool.blogspot.com