I was born and raised in the United Kingdom and so American history was something I was taught as an outsider. It was someone else's history - not mine. However, since adopting this great country as my own I need to make sure that I give them a great understanding of this country we call home.
We have been using a fun micro-study program called
Thanksgiving with the Pilgrims
from
Homeschool Legacy
. This study is perfect for this time of year as it's a great reminder before the Thanksgiving holiday. I have been working mainly with Captain as the others have studied this before, but they enjoyed telling him what they know as well as discussing it as a family.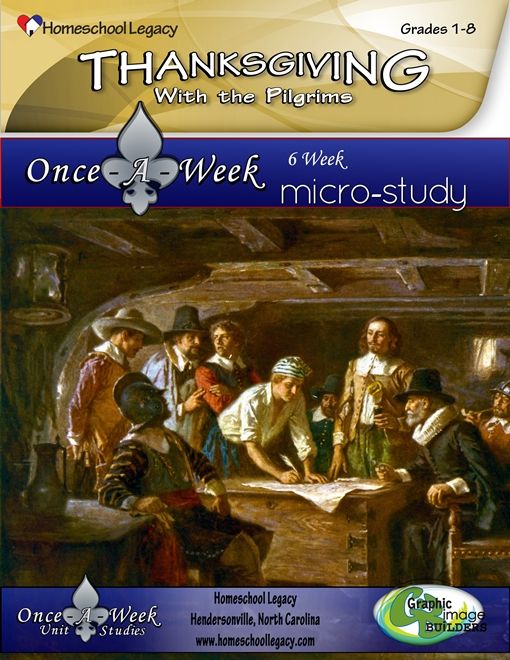 The once a week micro-study is designed to be used over 6 weeks and we are about half way through. It's been really interesting and I am looking forward to the rest of the study. It's broken down well and is easy to follow.
I printed out the study book, it's 22 pages but I kept the PDF on my computer easily accessible because there are some links that make it easier to find extra information. I could have just worked from the computer, but it was easier to carry around when it's printed.
Week One - The Scrooby Separatists
This was a great week for us. It covers Scrooby, England and Captain loved it! Mainly because we have been there! The last time we went to England we went there for an afternoon. It's a really little village near my husband's parents house. Literally a 10 mile drive. The kids thought it was fun that the stories we had been teaching them about the Mayflower and the Pilgrims started so close to Nana and Grandpa's house!
The week assignments contain some reading suggestions and a page with the history and geography related to the time being studied. We got the maps out and found it, of course finding Nana and Grandpa's house too. The week study went on to cover the pilgrims in the Netherlands. We have a friend that lived there for a while. I always find it good to tie in ways to talk about different countries. Captain thought it was interesting that the pilgrims thought they were becoming too Dutch. Since we are immigrants to the United States. He asked what we do to keep some of our British heritage. This lead to quite an interesting discussion. This week also focuses on the First Amendment. When we became citizens we had to study quite a lot about American government and how it works. It was a great reminder to review the importance of the First Amendment.
Week Two - The Voyage
This was a very interesting week too. We took the older two to Plymouth when they were little. It was fun looking at the pictures of our trip there. The kids tried really hard to remember their time exploring the Mayflower replica. The information included excerpts from William Bradford's journal. We were able to refresh their memories by watching a virtual tour of the replica by clicking on a link in the study guide. We also studied about The Mayflower Compact and why it is such an important document. It's amazing to think it was penned 150 years before the United States Constitution.
Week Three - At Home in Plymouth
This part of the study was all about the trials during the first winter in Plymouth. It talks about how they continued to live onboard the Mayflower during the winter of 1620-1621. Captain found it interesting that the Pilgrims started to work on their houses on December 25th. Of course we discussed how they didn't celebrate Christmas yet! This also talks about the Pilgrams making contact with the Native Americans. I love the Internet links throughout the study. It really helps and saves time for searching for related information.
Week Four - Happy Thanksgiving
This week's study contains a recipe that we will definitely be making. There is a link where you can watch and listen to Wampanoag and Pilgrims interact online. Again just an easy click away. Captain was amazed that Thanksgiving wasn't a national holiday until 1863!
Week Five - The Puritans
I have looked ahead to this week. The kids can't wait to make popcorn and cranberry garlands!
Week Six - Merry Christmas
I have looked forward and read through this week. It focuses on the book 'A Christmas Carol' by Charles Dickens. We love this book and read it every year! This week also includes a recipe for homemade wassail!
I am so excited to finish this study. It's fun to have every link readily available in the PDF file.
There are quite a few other studies being reviewed by members of the Homeschool Review Crew so you definitely need to check them out. I really want to check out
Victoria and Her World
.
Check out
Homeschool Legacy
on Facebook.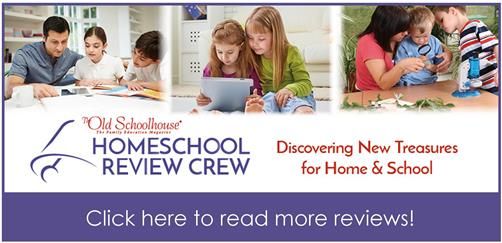 Disclosure of Material Connection: Some of the links in the post above are "affiliate links." This means if you click on the link and purchase the item, I will receive an affiliate commission. Regardless, I only recommend products or services I use personally and believe will add value to my readers. I am disclosing this in accordance with the Federal Trade Commission's 16 CFR, Part 255: "Guides Concerning the Use of Endorsements and Testimonials in Advertising." ©2011-2016 Chickensbunniesandhomeschool. All rights reserved. All text, photographs, artwork, and other content may not be reproduced or transmitted in any form without the written consent of the author Chickensbunniesandhomeschool.blogspot.com