Summer time is a perfect time to get a little crafty! Captain has been having a blast doing some  homeschool craft  using Rigid Wrap and...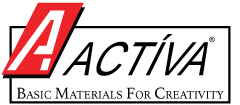 I have been a member of the Schoolhouse Review Crew for quite a few years now. It's a main part of my homeschooling life and I love i...

Every since I started homeschooling two years ago one company name has been suggested to me over and over by fellow home schooler'...