I have been a member of the Schoolhouse Review Crew for quite a few years now. It's a main part of my homeschooling life and I love it. One of the resources that I use every year for our homeschool is the
yearly membership
for
SchoolhouseTeachers.com
I really love this website and although it wasn't mandatory for me to write a review on it I knew that I absolutely had to!
SchoolhouseTeachers.com
has just got an incredible face lift! It is fun and bright and exciting to look around. So of course I had to go and check out all their new content. Jam and Boo have access to my password for the site and Boo had just finished her History course and was on there looking for something new. One of the great things about this website is that you pay one subscription fee and everyone in the family can use it - not matter the ages there is something for everyone.
The website itself is really easy to maneuver. You can click on subjects and search that way or you can click on grade and see all the available courses that way. So when I looked I clicked on History and then High School level. This was how Boo found her current course too.
My kids love watching documentarys and learning about new things. Even Captain is a very visual learner. He loves to watch educational shows and is excellent about recalling a ton of facts afterwards that everyone else has forgotten. I was really interested with a new course on the website linked to the
American History - Drive Thru History
Boo was super excited to have a program that includes 12 fun videos, worksheets and essay question topics all ready to go! This is a very special class and right now it's only going to be available until July 2017 due to licensing!
As well as this new history offering I have been looking at some of the other amazing teacher helps available there.
You can find out scope and season - all of the areas in blue are clickable and take you straight to where you want to go -
or you can use the free planners or custom scheduler to make your day run smoother -
There are so many choices on this website whether you need help teaching the three times tables (yes a sore point with me this week) or creative writing. Whether you want to pick my subject or have new ideas for unit studies. There is so much available right there at your finger tips!
I like to search on Schoolhouse Teachers for new ideas. It keeps me focused on school topics or the grade that I'm interested in but still helps me come up with work that is in a great format. I have found a great map course that I am going to be working on with Captain soon. It saves me so much time because everything is in one place and I don't have to try and put units together. He loves the fact there is a printable certificate to go in his folder when he's done so give him a sense of accomplishment!
I wasn't required to write this review. I really think this is an excellent resource at a great price. If you join before the 15th you can take advantage of the special price. There are over 300+ classes and tutorials. Use code CHRISTMAS for $9.95 a month or CHRISTMASYEAR for $90 for the WHOLE YEAR.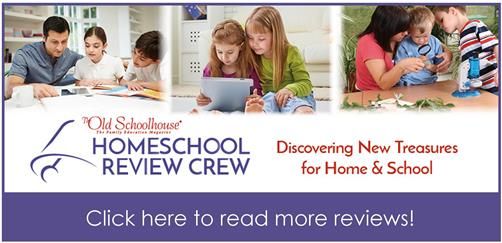 Disclosure of Material Connection: Some of the links in the post above are "affiliate links." This means if you click on the link and purchase the item, I will receive an affiliate commission. Regardless, I only recommend products or services I use personally and believe will add value to my readers. I am disclosing this in accordance with the Federal Trade Commission's 16 CFR, Part 255: "Guides Concerning the Use of Endorsements and Testimonials in Advertising." ©2011-2017 Chickensbunniesandhomeschool. All rights reserved. All text, photographs, artwork, and other content may not be reproduced or transmitted in any form without the written consent of the author Chickensbunniesandhomeschool.blogspot.com