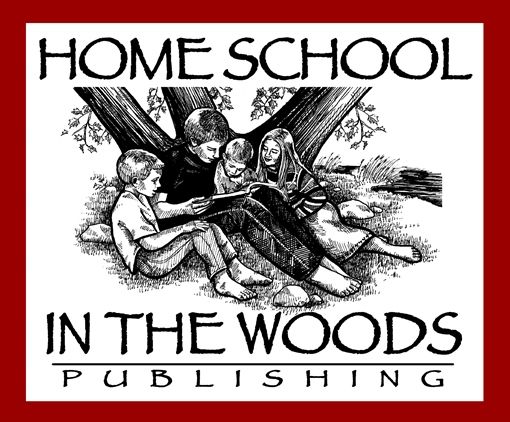 Captain was so excited when I told him we were going to work on another
Hands on History
program from
Home School In The Woods
called HISTORY Through the ages Project Passport World History Study: Middle Ages. It has been so much fun and the perfect subject for him at this time. They are recommended for grades 3rd - 8th and Captain loved it although he is at the lowest age range.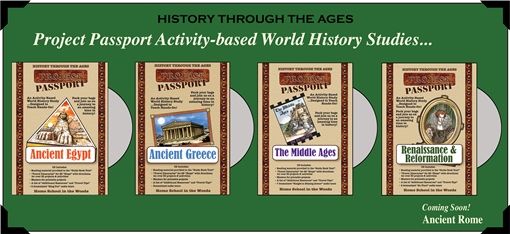 This product comes as a download or a CD and all you need is a variety of card stock, paper, and of course a printer. It's all printed in black and white so it's very economical. It can be made 'bright' by choosing different colored paper or card stock when recommended in the instructions. This isn't the first time we had worked on one of these programs. Last year we worked on the
Renaissance and Reformation set
.
This program is easy to use and the instructions are very clear. It is a lot of printing at first buy it slows down after you get everything set up. I like taking my laptop to my printer so I can print each page off one at a time, changing the type and color of paper as necessary. After that I took a few minutes each time we prepared to complete a 'stop'. The program is broken down into 'stops' 25 of them in total. Not each stop is has the same amount of work but are about similar subject matters that go well together. Because Captain is only 8 we didn't always work through a whole stop in one sitting.
Captain's had a few 'favorite' parts of the program. He loves his timeline and is excited to add to it every stop. He also loves the hands on recommended activities especially building his own castle out of sugar cubes.
The program is designed like a vacation. Each lesson is a stop on your journey. There are things to read (written like a guidebook), worksheets to fill out and audio to listen too. Captain really enjoyed the audios. They are like audio theaters with sound effects and a 'tour guide'. Some of them he has listened to more than once.
Captain has a ring binder notebook that he keeps all of his work in. We keep everything in the one folder as he prefers not to make a lap book. I like this as it keeps everything together.
Captain really enjoyed learning about how people were not allowed to dress above their station. He told everyone that day that in the Middle Ages a poor person would be put in the stocks if they bought fancy or expensive clothes.
The great thing about this curriculum is that it contains so much information it is really easy to customize. You can add more information for an older student and miss some of the coloring assignments. We Captain we completed a lot of the easier coloring and writing assignments and skipped some of the harder assignments. For example when completing the time line I printed the pictures with the writing instead of the blank, whereas with an older student you can print the picture and the child can write all the details.
We love this program and I am definitely interested to get the other passports. There is an amazing new one on
Ancient Greece
and one coming next year on Ancient Rome!
You really need to check out the rest of the reviews! Each of the topics are full of so much information.
Facebook:
https://www.facebook.com/homeschoolinthewoods
Pinterest:
https://www.pinterest.com/hsinthewoods/
Google+:
https://plus.google.com/b/109711152019235885312/+Homeschoolinthewoods
Twitter:
https://twitter.com/HSintheWoods
@HSintheWoods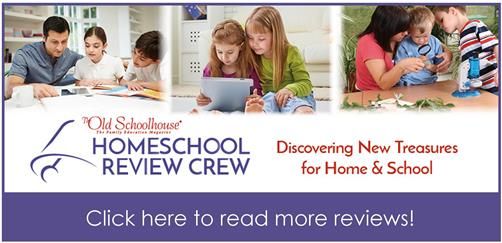 Disclosure of Material Connection: Some of the links in the post above are "affiliate links." This means if you click on the link and purchase the item, I will receive an affiliate commission. Regardless, I only recommend products or services I use personally and believe will add value to my readers. I am disclosing this in accordance with the Federal Trade Commission's 16 CFR, Part 255: "Guides Concerning the Use of Endorsements and Testimonials in Advertising." ©2011-2017 Chickensbunniesandhomeschool. All rights reserved. All text, photographs, artwork, and other content may not be reproduced or transmitted in any form without the written consent of the author Chickensbunniesandhomeschool.blogspot.com