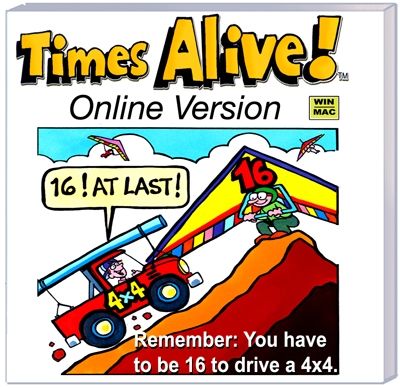 If anyone has tried to teach a 8 year old their times tables and managed not to have tears in the process please message me! Although after trying
Times Alive
I am now a believer that there is a way to teach them without tears. Using the Times Alive online lessons with animated songs and stories to learn
times tables the fun way!
Captain has been at the section in both his math programs where they are expecting him to learn his multiplication facts. We didn't have a problem learning to count so I really thought that this was going to be a simple process. You know the regular flip through the flash cards deal. The problem was that Captain hates flash cards. He finds them mind numbingly boring. We were actually in the middle of the 3x table when I saw the opportunity for this review pop on my screen. I think I actually heard angels singing - I was that excited!
We had piano the day I received the email and it takes us away from home so I grabbed my laptop as we headed out the door. Once at the piano teachers and Captain had had his lesson (he goes first out of the three) I told him I had a new online game for him to try that would help him learn his times tables. He was actually super excited and LOVED it. I think he completed 6 lessons that first time.
Now the only problem that I have come across with this program is that it doesn't seem to save the information over different browsers or for me even different lap tops. So the next day when I asked him to play again - this time on his own laptop, we found that all his work had disappeared. However luckily he loved this program so much his reaction was "No worries I liked it! I'll just start at the beginning again!" Which made this Mom really happy!!
Since he has been using his laptop now I will use his first day's work to show you some screen shots. His laptop has a high parental control on it and I have added it to his allowed programs. The only problem is that it's difficult to get a good screen shot on his because of all the added software controls.
This is what the homescreen looks like when you sign in. There is a simple guide to the right with explanations of the symbols. This program is super easy to follow Captain worked completely alone after I signed him in for the first time.
I love that a progress report is only a click away and it's printable too. This would make it great if you live in a State that wants more progress reports than mine. However, I will definitely print a copy for our personal homeschool records.
I have noticed a difference in Captains confidence with his math facts already. This program is definitely helping him understand them and retain what he learns. we have already talked about it and after he has finished the program once (he's nearly there) we will just start again.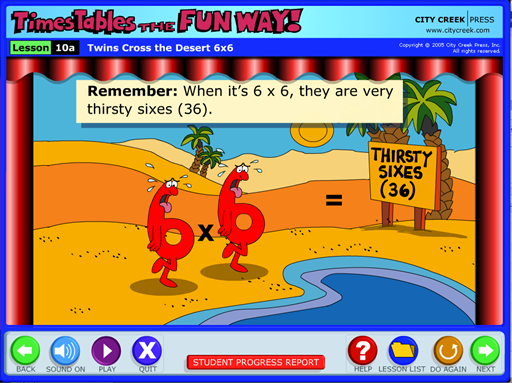 The only thing that stressed him at the beginning was the timed tests. The rest of the program went down without a single moan!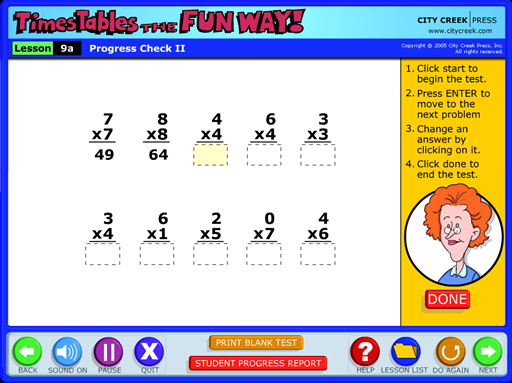 If you want to check out how this program worked for others on the crew - click on my link below! Plus check them out on
Facebook
and
You Tube
.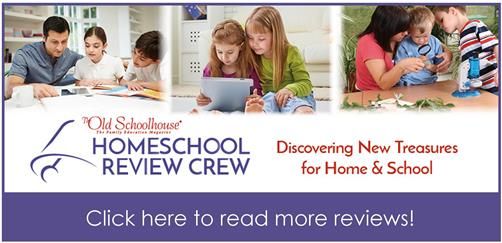 Disclosure of Material Connection: Some of the links in the post above are "affiliate links." This means if you click on the link and purchase the item, I will receive an affiliate commission. Regardless, I only recommend products or services I use personally and believe will add value to my readers. I am disclosing this in accordance with the Federal Trade Commission's 16 CFR, Part 255: "Guides Concerning the Use of Endorsements and Testimonials in Advertising." ©2011-2017 Chickensbunniesandhomeschool. All rights reserved. All text, photographs, artwork, and other content may not be reproduced or transmitted in any form without the written consent of the author Chickensbunniesandhomeschool.blogspot.com