Jam was really excited when he saw the selection of course available to review from CompuScholar, Inc. He looked through all the courses that the crew were offered to review and decided that he wanted to start with Digital Savvy.
CompuScholar, Inc. provides courses for homeschoolers and Public/Private Schools. So if you are looking for something to help teaching computing skills you are in the right place, no matter how your child learns. Chris and Andrea Yust have created courses that teach professional programming languages in fun ways! They have co-written more than eight introductory computer programming text books targeted at kids and teens. There goal is to make computer science education available to all.
I remember when I was in school computer science was still in the beginning stages. My school thought it was at the fore front of technology offering a small programming course. Unfortunately I wasn't able to take it as I wasn't in the 'highest' math class for my age group. I did have a friend in the class and can remember her talking about 'code' and things that made no sense to me. They would have made perfect sense to my husband, but that's why his works in the technology field and I teach English. It takes all types to make the world go round - right!
We are quite computer savvy here (I'm good as long as I'm using programs other people have written). It's so important to learn good computing skills. Jam is a lifeguard so for now he doesn't need to use a computer at work. However, for every other aspect of life you need to send and received digital information. At church he was the secretary of his age group and had to send and receive agenda items, make google docs and use other types of computer software. On his long road to becoming an Eagle Scout he had to made spread sheets, slide shows, and power point presentations.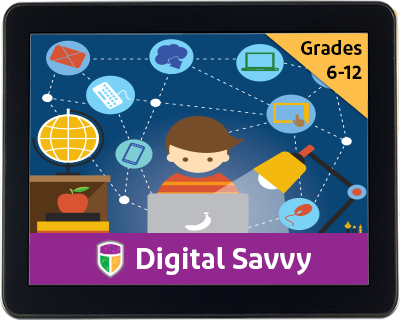 So how does Digital Savvy work...well I had to go and speak with Jam as he's completely self sufficient when it comes to his school work nowadays (well mostly). He is really enjoying this program and since he's a high school student and the recommended age is 6th - 12th grade I'm glad to report that he's not finding it difficult. However, he is finding it interesting and learning new things which is the whole point - so I'm glad!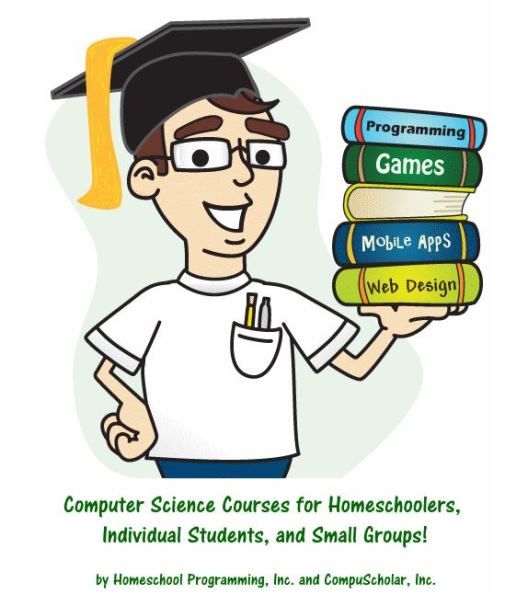 The course that Jam is taking is basically the 'starter' course on the website. Which is the whole reason he wanted this one. It is perfect to set a firm foundation of computer skills to be built upon by the other technology courses.
The topics covered are:
Hardware, Software, and Operating Systems
Managing Files and Folders
Basic Networking
Online safety and computer security
Using Word processors, spreadsheets, and presentation programs
Creating simple databases
Image editing
Using social media and email communications
Introductory website design
Simple computer programming concepts
Exploration of computing careers
Checkout this informational video!
The video of course talks about parents maybe not understanding computer science. In our case it's just to allow the kids to have more of a hands on control of their studies. Jam likes to be able to work on his own schedule rather than waiting for Dad to come home to teach him. Using this program has allowed him to do that, but still have Dad around as a resource if he has a question or he wants to delve deeper into a particular topic.
Jam explained how the program works -
You log into your account and click on your next lesson. The lessons are broken down into three parts.
1. The Video - This normally lasts about five minutes. It gives you the lesson material in a fun way.
2. The Lesson text - This is basically a review of what you have watched in the video.
3. The Test - This has around 10 questions and you have 3 attempts.
At the end of each chapter there is an assignment to complete.
The program keeps track of all grades and quiz results. However Jam said it doesn't keep track of which lesson you are on, so you have to keep track or check back to the last test you took to know where to start.
Jam has found this course very interesting and will definitely finish it!
The website even has a recommend course title for Jam's transcript to make it easier for me! Some states have actual titles and course names and then a generic one for every other State!
Check out the company on social media then read more reviews by clicking on the link below.
Facebook, and Twitter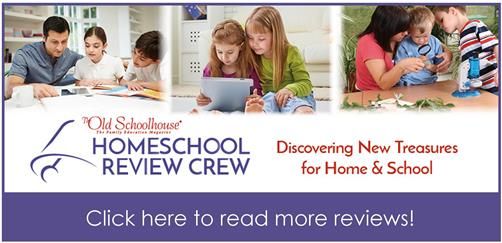 Disclosure of Material Connection: Some of the links in the post above are "affiliate links." This means if you click on the link and purchase the item, I will receive an affiliate commission. Regardless, I only recommend products or services I use personally and believe will add value to my readers. I am disclosing this in accordance with the Federal Trade Commission's 16 CFR, Part 255: "Guides Concerning the Use of Endorsements and Testimonials in Advertising." ©2011-2017 Chickensbunniesandhomeschool. All rights reserved. All text, photographs, artwork, and other content may not be reproduced or transmitted in any form without the written consent of the author Chickensbunniesandhomeschool.blogspot.com