One of the last things I do at night before setting the alarm is complete my
Daily Bible Jigsaw
puzzle. It's a free app but to facilitate my review I was given some extra coins that you can purchase or earn as you complete puzzles. The game is produced by
Planet 316
and if you check out their website you can see that they have a lot of fun games available in different platforms.
I have the app loaded onto my android phone and linked to my Facebook account. However you can play it directly on Facebook, or on a IOS phone if you download it from the apple app store. Linking the app to my Facebook has been fun as I can see all my Facebook friends that have the app and you can see how fast they complete the puzzle of the day!
With extra coins it's possible to re-do puzzles if you want to increase your speed and rank higher among your friends.
The app is always played on landscape view on my phone and their is a monthly calendar that you fill in as you complete each daily puzzle. You don't want to miss a day otherwise your picture isn't completed correctly. On the odd occasion I missed a day (I have been moving across the country after all) I went back and paid the couple of coins to play it. However, in April I think I only missed on day!!
After completing the puzzle if you have your account linked to facebook you also have the option of sharing the finished picture/quote on your timeline!
Although it costs you 'coins' to redo the daily puzzle there are other bonus puzzles you can play for free. There are quite a few of them and some are really challenging.
One thing I found out after completing a few puzzles is that you can pause it. For days I would say 'Don't interrupt me for a minute I'm doing my puzzle' funny thing is although I have found out I can pause the puzzle I haven't told my kids yet...they still give me a couple of minutes peace if they notice I'm doing a puzzle - shhhh don't tell them!
When completing the puzzles you have some tools that you can use to help you. If you see in the picture below. Each one will cost you a couple of coins. However, sometimes they are free. There was a whole weekend where I could use the 'rotate' button for free. I have used all the buttons but my regular two are edges and rotate. The edges button removes all the inside pieces so all you see is the edges. If you use the 'rotate' button it moves the pieces to the correct angle to go into the puzzle. This is really useful if you are doing one of the complicated free puzzles where it's hard to see the difference between each piece and whether it's upside down or not!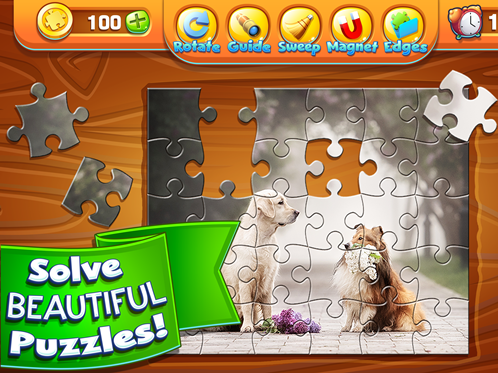 This game is really relaxing and uplifting and doesn't stress me out which is why I like completing it at night. It's become my habit to do one puzzle in bed. My husband even laughs and asks me if I've done my puzzle yet!
You can find them on social media -
Facebook
and
Twitter
Check out what others thought of this app by clicking on the link below.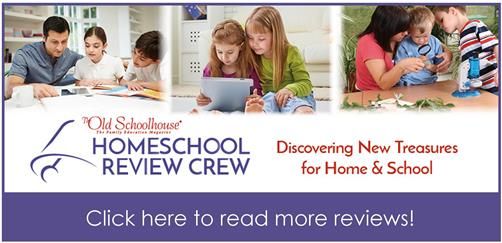 Disclosure of Material Connection: Some of the links in the post above are "affiliate links." This means if you click on the link and purchase the item, I will receive an affiliate commission. Regardless, I only recommend products or services I use personally and believe will add value to my readers. I am disclosing this in accordance with the Federal Trade Commission's 16 CFR, Part 255: "Guides Concerning the Use of Endorsements and Testimonials in Advertising." ©2011-2017 Chickensbunniesandhomeschool. All rights reserved. All text, photographs, artwork, and other content may not be reproduced or transmitted in any form without the written consent of the author Chickensbunniesandhomeschool.blogspot.com