High School writing
can be overwhelming! As we come up into the end of the high school years with Jam it can be intimidating as we prepare for the ACT and College applications over the next couple of years. We have been enjoying making it a little less scary High School Essay Intensive from
Institute For Excellence in Writing
. We have used a lot of their courses before and have never been disappointed.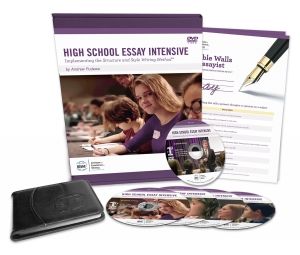 If you ever have the chance to watch a presentation by Andrew Pudewa you really must. I have used the teacher training DVDs for writing and my kids have used the
Student Writing Intensive Level B
in the past and loved it.
Both of my older kids were excited to use this program. Let me tell you, if you want your children to have dry, mundane writing instruction this is not for you. However, if you like to hear sounds of laughter etc coming from the room where your kids are watching this and you're jealous because you have to fold laundry or cook dinner then this program is perfect!
We received a nice leather look case containing 5 DVDs, a Portable Wall for the Essayist, and set of printed handouts that go along with each section.
The DVDs are broken down into-
DVD 1 and 2 (Part 1 a and b) focus on General Strategies for Essay writing (length and structure).
DVD 3 (part 2) focuses on Understanding and preparing for the new ACT Essay.
DVD 4 (part 3) focuses on Understanding and preparing for the redesigned SAT Essay.
DVD 5 (part 4) focuses on Strategies for the "Personal Essay"
Right now we are focusing on Part 1 and Part 4. I love that the DVDs are organized in this way so you can really concentrate on what is important to your high schooler right now. Coming back at a later date to fill in any gaps you may need. For example Jam is taking the ACT this summer but he is not doing the essay portion. However if he decides he wants to do it next time he can just pull out part 2 on DVD 3 and get to work on it straight away instead of searching through a general DVD or curriculum for the relevant information.
I asked Boo what she thought of the program and the first thing she did was pull out her notebook full of the notes she had taken during watching part 1 a and b. I told her I was impressed with how many notes she had. She laughed and said that Andrew Pudewa said that you'd be impressed if I took notes! She has also started taking notes in church too, apparently he suggested that it was a good way to earn brownie points and practice note taking skills.
Okay back to what she enjoyed... one of the fun things she remembers clearly is her 'Army Knife' of paragraph models.
Topic
Restriction
Illustration
Analysis
Clincher
Using this short tool kit like carrying around a small army knife if a great way to be prepared.
Jam found the explanations of different types of essays interesting. Although having completed writing programs in the past the different types of formats of essays were never explained as clearly as they were in this program. He say he can now really understand the difference between the following types of essays and how to plan them.
Expository
Descriptive
Argumentative
Persuasive
Analytical
Narrative
Personal
Andrew Pudewa gives the two post important pieces of information you need before you plan any essay!
1. Audience
2. Length
There are so many more things to learn in this program. I am sure my kids will watch it more that once, or definitely review their notes!
Check out what others thought of this program - I'm sure they all loved it! By clicking on the link below.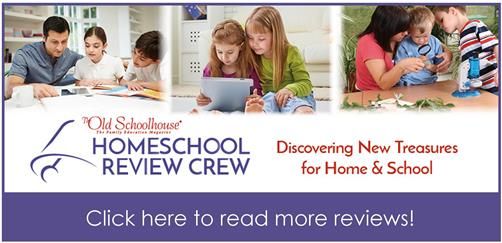 Disclosure of Material Connection: Some of the links in the post above are "affiliate links." This means if you click on the link and purchase the item, I will receive an affiliate commission. Regardless, I only recommend products or services I use personally and believe will add value to my readers. I am disclosing this in accordance with the Federal Trade Commission's 16 CFR, Part 255: "Guides Concerning the Use of Endorsements and Testimonials in Advertising." ©2011-2017 Chickensbunniesandhomeschool. All rights reserved. All text, photographs, artwork, and other content may not be reproduced or transmitted in any form without the written consent of the author Chickensbunniesandhomeschool.blogspot.com