My kids love to do art projects, and I love them doing them. However, I hate the mess. My older ones are really good at cleaning up after themselves but Captain is still in the 'Mom needs to help a lot' stage. Which is why I LOVE
The Pencil Grip, Inc.
and their newest addition
Thin Stix 6 pk of Classic Colors
. They were the perfect addition to our latest art project that Captain has been wanting to do since he moved into his new bedroom. Redecorating can be expensive, but when you can put something together yourself the savings can add up!
We have done quite a few projects with the Thin Stix but this latest one is by far our favorite and the one that Captain wanted to share. These handy stix are solid tempera paint and don't require any water. Plus they only take 90 seconds to dry. I can say that with confidence because Captain tried them. Seriously he counted to 90 (one Mississippi, two Mississippi...) and then ran his finger over his recently painted section - boom!!! DRY!!! he was total impressed. Apparently he needed to actually test this claim on the box and it held up, so he approved!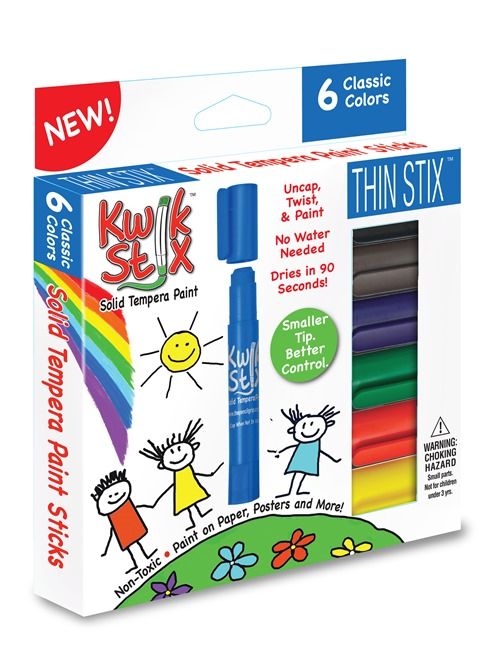 Captain has been wanting to decorate his bedroom after his favorite superhero "Captain America". However, I like to have them input some effort into his decoration as it has more meaning. So we decided to try out these paint stix and put them through their paces!
I had some canvases in the basement that survived our move (luckily). If you haven't used these with this type of paint you are seriously missing out. The canvas makes an amazing base, plus it's easy to hang straight away - perfect art project.
I drew the shape on the canvas and then thanks to the non messy, no drip paint left Captain on his own to complete the project. I think we will find out some of the other Kwik Sticks we have and add some shimmer to it. There are so many different kinds of Kwik Stiks available now. The best thing about using these for painting is there really is no clean up! It literally took two or three minutes to tidy up for dinner. Captain showed his picture off all afternoon. In fact he even shared it on a family video chat group we have. It's great when your kids can produce a project they are proud of in such a small amount of time (and with no mess!)
There are so many different uses for these Kwik Stiks, They are easier to use than the big poster markers and the results are brighter and easier. Think of them next time you are making a sign for anything. The Thin Stiks are perfect for writing words or for more detailed work. However, if you are covering a larger area the thicker stiks might be better for you. We love the metallic colors, they make it super easy to add some 'bling' to your child's work.
You need to check out how the rest of the review crew used them. I am sure you will get inspiration for your next project I know I have as I have looked through some of the posts! I am definitely going to use them to paint rocks. How cute to have little ladybugs and bubble bees. You could also decorate flower pots to giveaway this spring.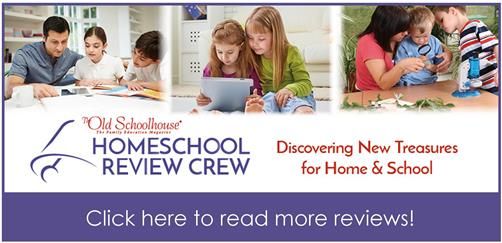 You can buy these little paint sticks all over the place. The latest store to offer them is Toys R Us!
If you like the sound of these little paint stix you are in luck. The people over at
The Pencil Grip, Inc.
offered a giveaway to my readers!!! How fun is that. I would love you all to win but can pick only one. So enter below to win.
Disclosure of Material Connection: Some of the links in the post above are "affiliate links." This means if you click on the link and purchase the item, I will receive an affiliate commission. Regardless, I only recommend products or services I use personally and believe will add value to my readers. I am disclosing this in accordance with the Federal Trade Commission's 16 CFR, Part 255: "Guides Concerning the Use of Endorsements and Testimonials in Advertising." ©2011-2017 Chickensbunniesandhomeschool. All rights reserved. All text, photographs, artwork, and other content may not be reproduced or transmitted in any form without the written consent of the author Chickensbunniesandhomeschool.blogspot.com