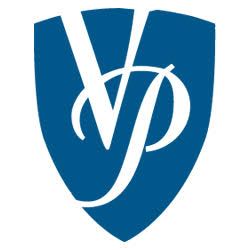 Captain loves reading his scriptures. He also loves working on his laptop. So I am sure you can guess how much he is loving our latest review a one year family subscription of
VeritasBible.com
from
Veritas Press
. He loves learning about scripture stories and this has been a lot of fun for him.

Captain has been working - well he calls it playing with this program a lot over the last few weeks. He seriously loves it and since we have gone onto a slightly lighter summer schedule it's the first thing he does every day. My older two were a little old for this, but believe me if they were in the room with Captain while he was working on the program they always stopped for a while - they just couldn't resist.
So I received a years subscription - to what you may ask?
VeritasBible.com is an online Bible study program. It includes three separate courses
Genesis to Joshua
The Gospels
Judges to Kings
Each of the courses have 32 lessons covering events and people during each time period. Each lesson contains videos, music, games, maps, pictures, and of course funny characters to make the course so much fun that Captain doesn't even consider it school work.
Since we had a year to work through all three course I let Captain choose where he wanted to start. He chose to start at the beginning so we have been working on the Genesis to Joshua course.
I was really pleased he chose the Old Testament. As a family we have spent quite a bit of time reading the New Testament recently and so he knows a lot of the stories in there quite well. So it was nice to see him studying some of the people found in the wonderful Old Testament stories. He loves telling me what he watched and learned about, we have even incorporated some written work based on what he works on each lesson. The best thing about this extra work is that he chose to do it. He wanted to write about what he learned during each lesson.
When you first click on the course you come to a cute screen with a little angel.
This screen tells you how to proceed. There is a 'next' button that you press and the instructions continue. The program itself is very easy to follow and Captain was able to follow all the instructions himself, and I didn't have to stay and explain anything.
As the child progresses through the course they follow a path and earn stars on flags that represent topics covered.
There are cute games along the way that include review questions. One of Captains favorites was a game called 'Rainbow Meadows'.
It's a cute little game where you plant seeds to help Noah grow crops.
It's a fun little game where you plant seeds and grow them. When they are harvested they give you money to buy things. It's fun and Captain liked it. To have the option to buy more seeds he answered trivia questions.
This is the first screen
You are given three different seeds to start with - the others are opened by answering trivia questions.
It's a fun way to get the child to answer some questions about the topic just covered.
Another thing I really liked is it won't let the child skip ahead, they can go back and review the material but they can't bounce around the course in front of themselves. This kept Captain organized and prevented him from just jumping to the topics he knows well.
I really liked this program. I have found that it covers a lot of the Old Testament stories well and in a way that Captain remembers it. He loves telling his Dad what he 'studied' from the bible that day.
We have really enjoyed this program and I know it's something Captain will continue to use this program until he has completed the three courses - we love it!
You can learn more about the company by following them on their links below.
Social Media Links:
Facebook
Pinterest
Instagram
Twitter - @VeritasPress
To learn more about what others thought click on the link below!


Disclosure of Material Connection: Some of the links in the post above are "affiliate links." This means if you click on the link and purchase the item, I will receive an affiliate commission. Regardless, I only recommend products or services I use personally and believe will add value to my readers. I am disclosing this in accordance with the Federal Trade Commission's 16 CFR, Part 255: "Guides Concerning the Use of Endorsements and Testimonials in Advertising." ©2011-2016 Chickensbunniesandhomeschool. All rights reserved. All text, photographs, artwork, and other content may not be reproduced or transmitted in any form without the written consent of the author Chickensbunniesandhomeschool.blogspot.com