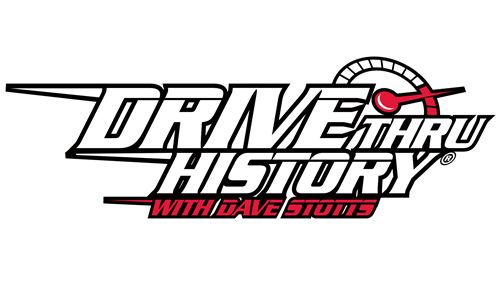 Visiting the Holy Lands is on my bucket list! Although it's not something that I am going to be able to pull off for quite a few years. I am glad that I have been able to enjoy some of the highlights thanks to
Drive Thru History®
and one of their latest DVD series
Drive Thru History® - "The Gospels"
.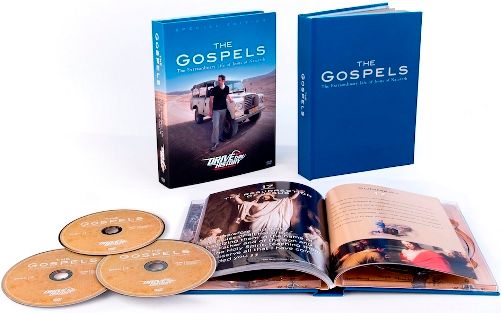 To say we have loved these DVDs is an understatement. We have spent many hours watching them. Our favorite time is Sunday afternoon. Especially over the last month or so in preparation for Easter. We haven't always had Internet because of the move but having these and our DVD player or laptop handy has meant that we have always had something interesting to watch.
If you have not seen any of the Drive Thru History DVDs you are seriously missing out. My kids have been watching the
Drive Thru History - American History
and so were really excited to get to watch this new series. The set comes as three DVDs and is comprised of eighteen, thirty minute episodes. This adds up to 9 hours of material and believe me it's worth watching!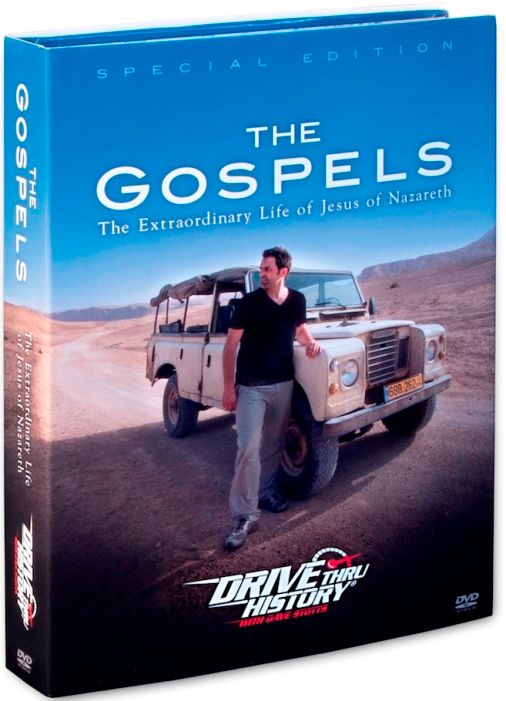 Dave Stotts presents the material in the DVDs and is in effect your tour guide in each of the videos we have seen. He is very charismatic and easy to listen too. Although these videos are really designed for about grade 5 and above Captain has no problem watching and really learns a lot of information. In fact I don't think that anyone could dislike these DVDs. I love how the information is presented. It's actually very entertaining and every time we sit down to watch an episode we end up watching a lot more!
You may think that this DVD would be overly religious but it isn't. I really think that anyone interested in the time period would find this informative. It doesn't seem to be biased just very interesting to someone who has a belief in Jesus Christ no matter what their affiliation. The topics covered are history, archaeology (which my husband found very interesting), geography and art. My husband actually said this video was the next best thing to being there and seeing everything for yourself. Which is actually something he would love to be able to do someday. You visit (with David Stotts and his faithful land-rover) over 50 sites in Israel and Palestine and it really piqued my husbands interest! One of the moments in the video my kids found hilarious is when David is driving quite a distance and he cooks ribs on the car radiator while driving. I really think Jam would like to try this one day!
The DVDs I received came in a really nice box set. In the middle of the DVDs is a book. The introduction page starts off by talking about the content of the episodes. It explains that it is based on the accounts mentioned in the four gospels Matthew, Mark, Luke and John and the life and times of Jesus Christ. The episodes do a really good job of presenting the material in a timeline of when events happened which I really liked - it made things a lot less confusing. The book also gives an overview of each episode which is really handy for reference. I know that I will be pulling these out to refer to as my kids study the New Testament in their LDS Seminary classes. It always makes things more real when you can 'see' where things took place. There are also discussion questions and reading suggestions for each episode. I love this as then you can read along in your own version of the bible. Personally we use the King James Version. There is also a lot of art work in the booklet, a lot of which is shown in the episodes but it's nice to be able to refer back to the booklet too. It also shows the name of the painting and who painted it and when. In each chapter there is also a section called 'side road' this section gives some interesting information that gives some extra background on the topic being discussed - fun information!
We really loved these DVDs and will definitely watch other Drive thru History's in the future!
The company is very active on social media -
Facebook
,
YouTube
and
Instagram
Check out the link below to see what other crew members thought of the DVDs.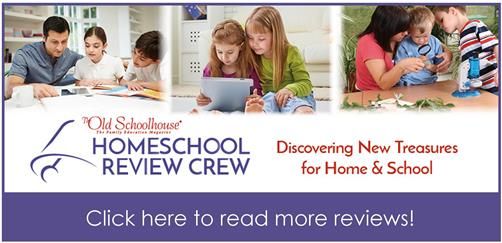 Disclosure of Material Connection: Some of the links in the post above are "affiliate links." This means if you click on the link and purchase the item, I will receive an affiliate commission. Regardless, I only recommend products or services I use personally and believe will add value to my readers. I am disclosing this in accordance with the Federal Trade Commission's 16 CFR, Part 255: "Guides Concerning the Use of Endorsements and Testimonials in Advertising." ©2011-2017 Chickensbunniesandhomeschool. All rights reserved. All text, photographs, artwork, and other content may not be reproduced or transmitted in any form without the written consent of the author Chickensbunniesandhomeschool.blogspot.com