My husband and I think Latin is really important. So I was thrilled when we were chosen to review
Latina Christiana Complete Set
an introduction to first form Latin from
Memoria Press
. It's designed for grades 3-6.
We received paper copies (not downloads) of:
Student book that contains 25 lessons and 5 review sections
Teacher manual
Pronunciation CD
Flashcard set
3 Instructional DVDs
The kids have been learning Latin for quite a few years. The older two even had Latin lessons via Skype with their Nana in England. However, it's just too much for her now. Since I want Captain to have a good foundation with Latin as well the courses from
Memoria Press
are perfect. I never learned Latin in school and so my pronunciation skills are very low. The three instructional DVDs contain a video for each lesson which adds up to about 5 and a half hours of instruction. Using these DVDs is a huge advantage over just using the teacher and student book. I really wouldn't like to try using a Latin homeschool program without these type of DVDs. The student book is easy to work through and teachers grammar form, vocabulary words, and Latin sayings. Each lesson starts with a Latin saying, they always have a fun meaning and are great to memorize. The each lesson introduces ten new vocabulary words. There is a quiz at the end of each set of five lessons.
I used this program with Captain he was probably a little young for it, but managed to work through it with me alongside him. It's not something that he could complete alone yet. However, he is very young for third grade as he is working a grade higher in most of his subjects. In fact in some he is higher than that. However since this program is suitable from 3rd to 6th grade he needed a little extra attention while completing each lesson. My older kids were interested in the way this course pronounces the Latin words. When they worked with their Nana they used a different Latin program and learned to pronounce their Latin words differently (the way she was taught in school). If you have taken Latin before then you may find this too. At the beginning of the lesson DVD the teacher explains the difference. Which like I mentioned earlier was a surprise to me. I thought there was only one way to pronounce it.
The teacher manual contains a complete copy of the student manual but includes all the answers - which of course is very handy. We also received the pack of flashcards which make it so much easier to learn. The are a little big for the regular card file box, but we learned that one of our lockable food containers worked perfect, and also stopped them from falling out in our cupboard.
Captain would watch the video of the lesson with me. Sometimes he would try and complete the workbook while watching the video if I wasn't watching. Sometimes he needed to watch a lesson more than once. However, I believe that's because he's at the youngest recommended age. This could definitely be used for a 5th or 6th grader that is new to Latin study.
We have used so many different courses from
Memoria Press
from Geography and History to of course Latin. However, some of the crew are reviewing a really interesting science course
The Book of Trees Set
you should really check it out! There are also lots of other
Latin courses
being reviewed.
We have never been disappointed with the courses offered by Memoria Press and
Latina Christiana
certainly didn't disappoint.
Memoria Press is very active on social media so there are lots of ways to learn more about the company.
You can find them on
Facebook
,
Twitter
,
Pinterest
,
Instagram
,
Google+
,
YouTube
, and even
Linked In
If you have been around awhile you know to click on the link below to read all the other fun reviews from the crew!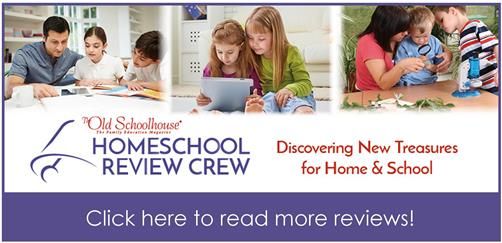 Disclosure of Material Connection: Some of the links in the post above are "affiliate links." This means if you click on the link and purchase the item, I will receive an affiliate commission. Regardless, I only recommend products or services I use personally and believe will add value to my readers. I am disclosing this in accordance with the Federal Trade Commission's 16 CFR, Part 255: "Guides Concerning the Use of Endorsements and Testimonials in Advertising." ©2011-2017 Chickensbunniesandhomeschool. All rights reserved. All text, photographs, artwork, and other content may not be reproduced or transmitted in any form without the written consent of the author Chickensbunniesandhomeschool.blogspot.com