Boo has been wanting to start biology as soon as she finished her last science program right before the summer. So this review from
Fascinating Education
for their
Fascinating Biology
was perfectly timed. She was totally scared of Chemistry even though this program suggests to do it first she still wanted to try Biology first. Something about Chemistry just freaks her out! As it happens she was really glad that she was able to work through the
Chemistry Pre-Course for Biology
which really helped her get on the right track for the Biology. We are really familiar with the Chemistry course as Jam used it in 2015. You can read our review
here.
There is so much information on this website and the company is very helpful. If you have any questions they are super quick to answer. This level of support is really reassuring especially when you are studying a harder subject like science. In fact it makes me smile every time we log on and see... I mean you can just feel the good nature there - the "Fascinator"!
If you want to go and check out their website they have a great free section where you can take 5 free lessons.
Lesson 1 - Calcium
Lesson 2 - Energy
Lesson 3 - Candle
Lesson 4 - Plants
Lesson 5 - Newton
These free lessons will give you a great idea of the quality of the courses offered. Although of course the subject matter gets a little harder as you get into the course.
Boo completed a short Pre-Biology course. Let me explain how the course works;
The pre-course consists of 6 lessons each one has a video, script of the video - Boo loved having this so she could easily look back to remind herself of a fact. The scripts open in a way that would allow them to be printed this would be excellent to keep in a binder to aid with revision before the taking the test. The test is completed at the end of each lesson. When the test has been completed the students score shows up on the screen. This can then be printed out and stored for grading or transcript purposes. However, if you don't print this out there is no record that the student completed the test or what their score was. This was the only thing that confused Boo. When she started she didn't realize this and I must have forgotten when Jam took the course. So it frustrated her when she logged in and couldn't see that she had completed the work. She loves seeing things checked off so it would have been a great motivator for her. However, we got around this by printing out her test results. The benefit of this is however, that the student can re-take each test as often as needed and then just print out the one that they are happy with. I know Boo likes to see 100% on all her tests so she sometimes does them twice.
After the pre-course Boo moved back over to the regular Biology course. There are 18 lessons in the biology course. Each one contains multiple videos, transcripts and then a lesson test. It's very simple to follow but that doesn't mean the content is simple. Boo has had to study hard to take the tests.
There is a menu so you can see the different subject matter studied in each lesson. It would be quite acceptable to expect your student to be able to complete one science lesson a week. However you could even go at a faster pace.
You can also click on the glossary to see the definition of any words the student might not understand.
This is all available on the screen next to the video so it's very handy. Boo likes that everything she needs is all in one place. Plus like I said before help is only a click away. We really liked this program when Jam worked on the Chemistry course and we have not been disappointed with the Biology one.
Even if you are not ready for Biology or maybe you are passed it you need to check out the other reviews. There are more Biology course reviews, Chemistry, and Physics. There are a few other science courses on the website so hop over there too! Click here to take a look at the other reviews or click on the graphic below.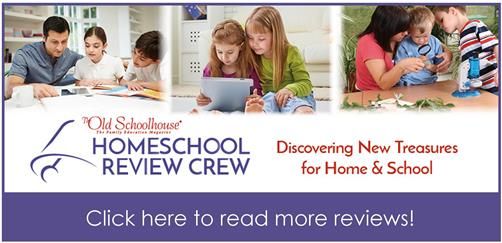 Disclosure of Material Connection: Some of the links in the post above are "affiliate links." This means if you click on the link and purchase the item, I will receive an affiliate commission. Regardless, I only recommend products or services I use personally and believe will add value to my readers. I am disclosing this in accordance with the Federal Trade Commission's 16 CFR, Part 255: "Guides Concerning the Use of Endorsements and Testimonials in Advertising." ©2011-2017 Chickensbunniesandhomeschool. All rights reserved. All text, photographs, artwork, and other content may not be reproduced or transmitted in any form without the written consent of the author Chickensbunniesandhomeschool.blogspot.com