Cursive is not my favorite thing to teach. It's also not one of Captains things to practice. However for the last few weeks we have been working through the
Easy Peasy Cursive Workbook
by
Channie's Visual Handwriting & Math Workbooks.
Captain has a friend who is a little older than him who can write cursive quite nicely and so this was a little motivation for him to try really hard with these practice sheets. Once you have learned the formation of each letter a lot of cursive comes down to wanting to put in the time to practice and being a little bit of a perfectionist with your writing. I am hoping by the time we finish this book that Captain will feel confident enough to continue. Although I think when we are done I will require all of his copy work and written work to be completed in cursive. It will be slower at first but I think it will be worth it.
Channie's was created by a mother who saw the struggles of her son and so worked on creating handwriting sheets for him. The child's teacher saw such an improvement in his writing and said that other kids would benefit from the worksheets. Channie's was soon created and has become a widely known name for schools and home-schools alike. I love that all the products are made in North Carolina so USA MADE!!!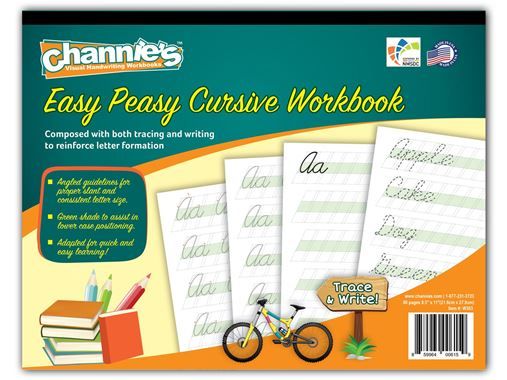 I love how visual the practice sheets are. Captain knows how to turn his page and line up his writing because of the little boxes around each letter. As soon as he starts to write he can turn his page correctly, which he has never done before.
I have been really impressed with this program and have been checking out some of their other handwriting pages. Did you know that there is FREE SHIPPING on any domestic US order!!! Yep! So you can order directly from the website and not worry about huge shipping charges. I love the look of their plain paper bundles! 500 or 250 sheet sets available.
We have actually enjoyed this cursive practice and even Captain didn't mind adding one page a day to his routine. There are plenty other products being reviewed by the crew so make sure you click on the link below to see what everyone else thought!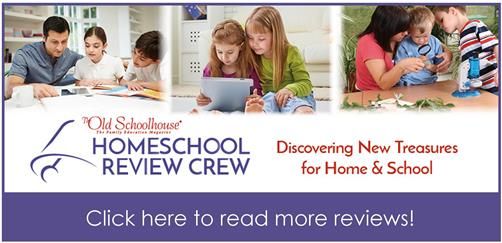 Disclosure of Material Connection: Some of the links in the post above are "affiliate links." This means if you click on the link and purchase the item, I will receive an affiliate commission. Regardless, I only recommend products or services I use personally and believe will add value to my readers. I am disclosing this in accordance with the Federal Trade Commission's 16 CFR, Part 255: "Guides Concerning the Use of Endorsements and Testimonials in Advertising." ©2011-2017 Chickensbunniesandhomeschool. All rights reserved. All text, photographs, artwork, and other content may not be reproduced or transmitted in any form without the written consent of the author Chickensbunniesandhomeschool.blogspot.com